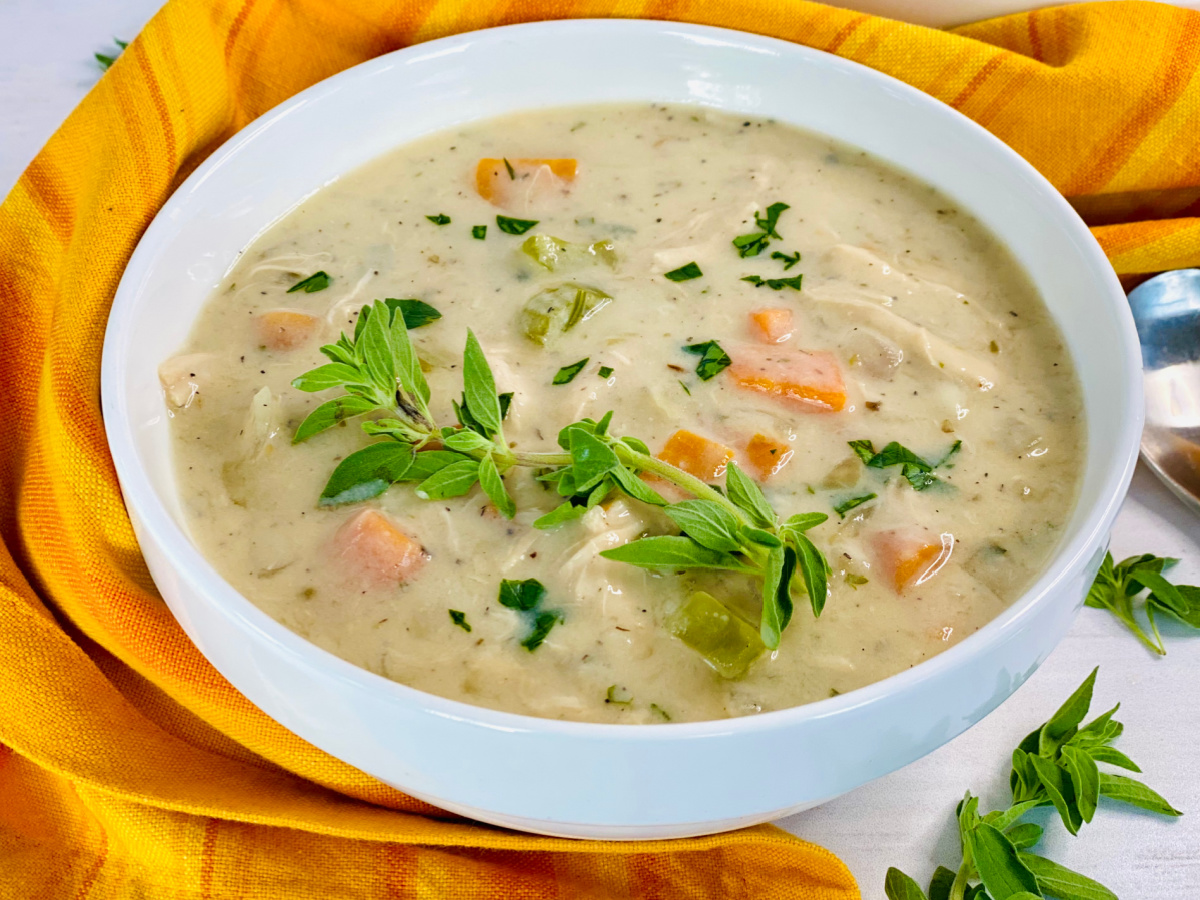 Homemade Cream of Chicken Soup Recipe
Making your own cream of chicken soup is easier than you think! With basic kitchen ingredients, you'll have a delicious homemade soup on the table in just about 30 minutes.
Made with fresh vegetables and rotisserie chicken, this soup is bursting with flavor.
The creamy texture makes every spoonful a delight!
Homemade Cream of Chicken Soup Recipe