15 Pantry Herbs & Spices to Rock Your Scrambled Eggs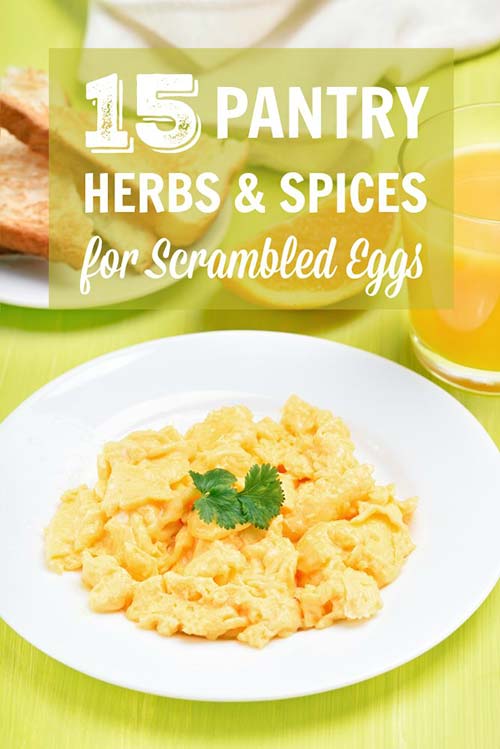 If there's one thing I've been relying on it's breakfast for dinner. Always keep stocked up on eggs because I can easily whip up a meal anytime. Since they're an affordable source of protein, it's a win/win.
I scoured my pantry, which I often do to put together a list of herbs and spices to rock your scrambled eggs.
15 Pantry Herbs & Spices to Rock Your Scrambled Eggs