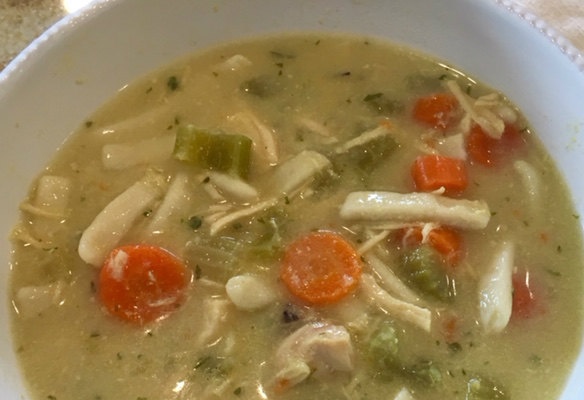 Ah, chicken noodle soup! Nothing feels better in your tummy when you're under the weather or just out of sorts. There's something magic about it that makes everything seem right with the world again.
Despite what Punxsutawney Phil the groundhog told us, we still have to get through a few more weeks of winter. And, dang it, some flu bugs and colds are still hanging around. Grandma was right, though, and doctors agree, a steaming bowl of this soup is good for what ails you!
Yankee Doodle Chicken Noodle Soup Recipe.