Homemade Apple Fritters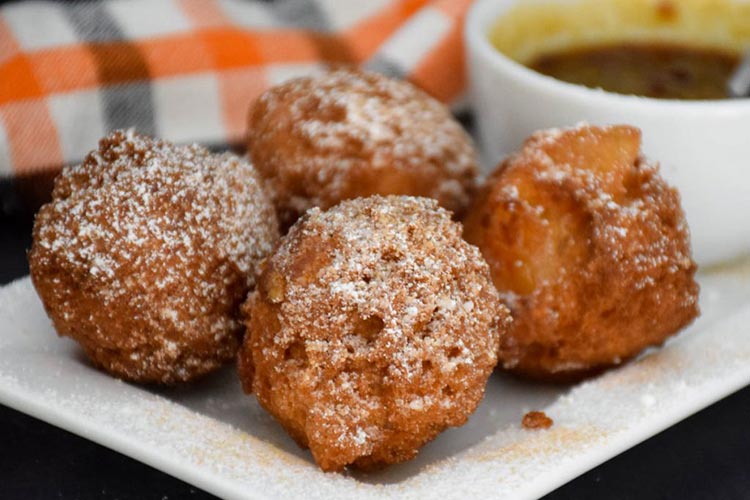 These homemade apple fritters are one of the best fall recipes! They are made with apple pie filling and deep fried by the tablespoon making bite sized donut deliciousness! The inside is tender and sweet with pieces of apple while the outside is covered in crispy bits that are dusted with powdered sugar.
Homemade Apple Fritters will be the perfect side to a hot cup of coffee for the adults and hot cocoa for the kids. Warm and comforting with all the flavor of fall.