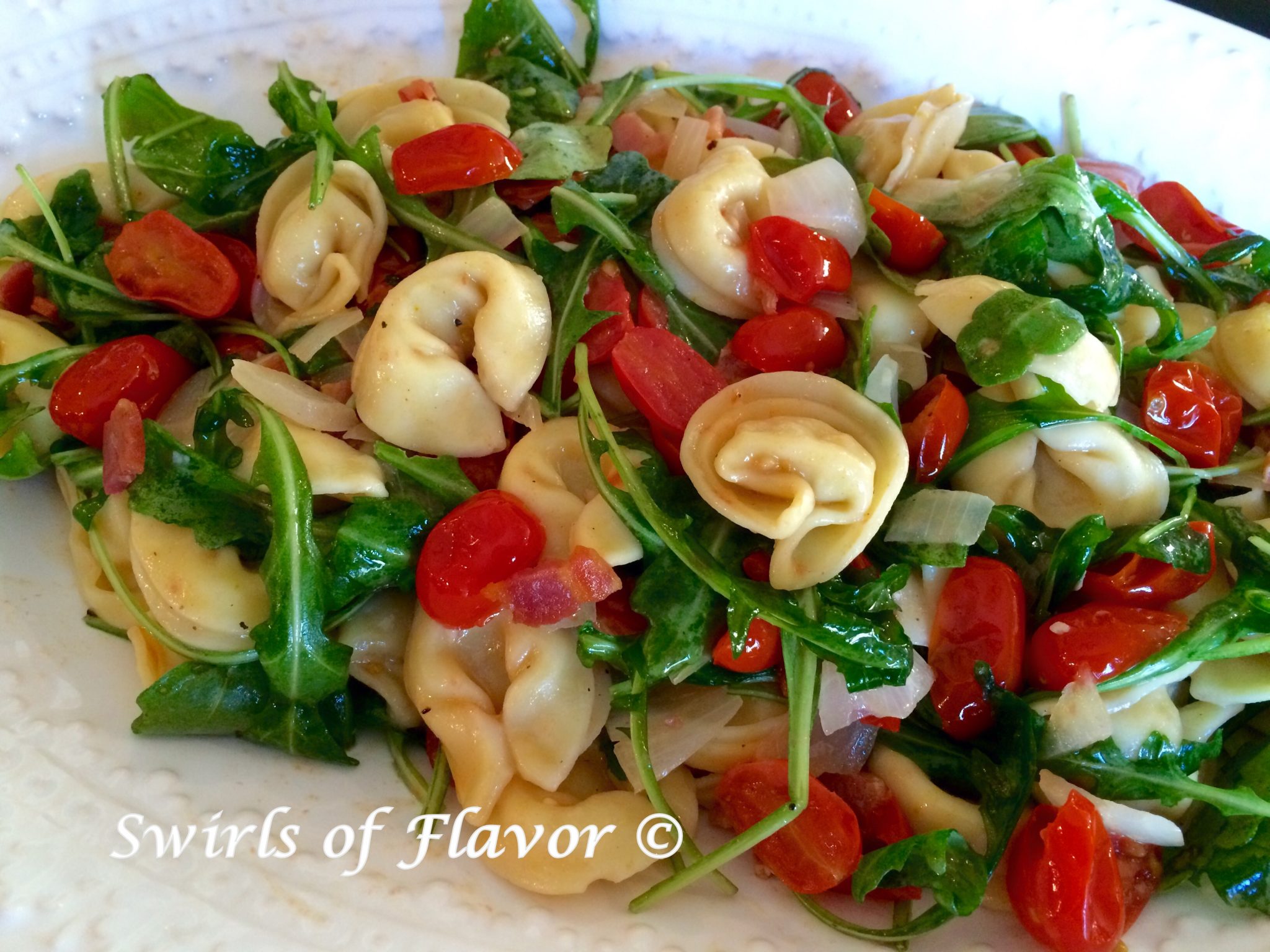 Tortellini With Tomatoes And Pancetta is an easy recipe for a pasta dinner.
Cheese filled pasta is studded with crispy bits of pancetta, sautéed tomatoes and fresh arugula and basil in a light buttery garlic white wine sauce.
Just cook up the cheese tortellini. Meanwhile, brown the pancetta then cook the tomatoes, onion and garlic with butter and white wine to form a light buttery sauce with lots of flavor. Stir in the tender pasta and fresh arugula.
Top with Parmesan and fresh basil you'll be savoring a bowl of tortellini with tomatoes that's bursting with flavor!
Tortellini With Tomatoes And Pancetta