Dump and Bake Meatball Casserole Recipe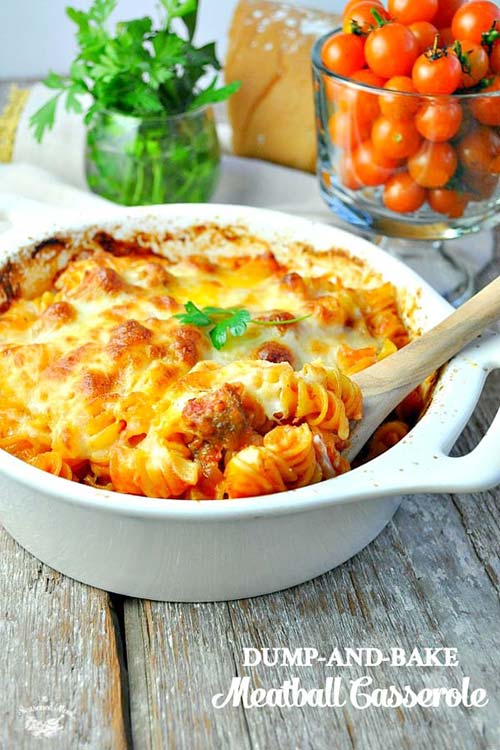 Looking for those recipes that don't have weird ingredients? That are simple to make in a matter of minutes? That are cost effective and only need less than ten ingredients? And are known to be a big hit with family friendly dinners?
Here is one that fits the bill perfectly. Dump and Bake meatball casserole is a delicious meal that even the kids will love.
It is usually ready in just an hour and perfect time for just after work dinner. For those of us with busy lives this is the meal of choice.
Dump and Bake Meatball Casserole Recipe