Tomato Pesto Breakfast Toast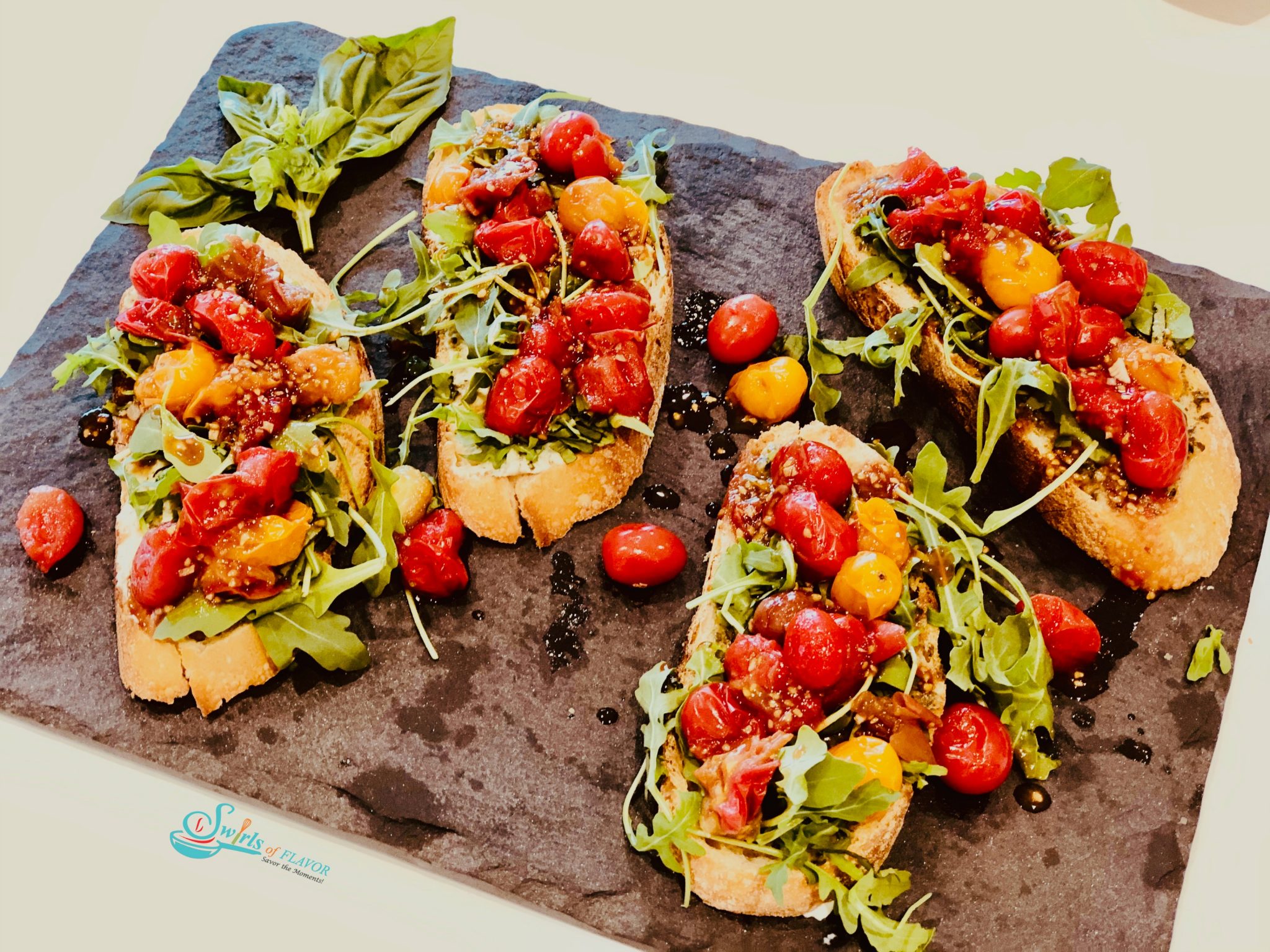 Our Tomato Pesto Breakfast Toast is a delicious way to begin your day. Heirloom grape tomatoes are quickly softened in the oven with garlic and balsamic vinegar giving them a blistered texture. Prefer to cook on the stove top and not heat up your oven? We've got skillet instructions for you too.
Toasted rustic bread is topped with pesto, arugula, fresh basil and your blistered tomato mixture for a burst of flavor in every bite.
Filled with summer flavors, our breakfast toast will be a beautiful and delicious addition to any brunch menu.
Cut each slice of tomato toast into smaller pieces and it becomes a delightful appetizer that will compliment your happy hour gathering.