Everyone Enjoys a Classic Deviled Egg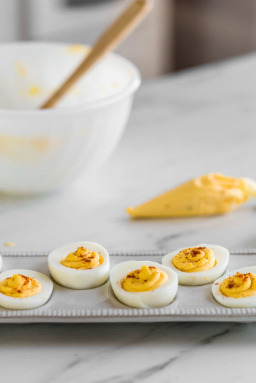 Classic deviled eggs are super simple to make and make a great addition to any meal. Classic deviled eggs will make the perfect side dish to any of your entrees and can be prepared ahead of time.
Save time by preparing these classic deviled eggs to take you your next pot luck. Everyone will eat them up!