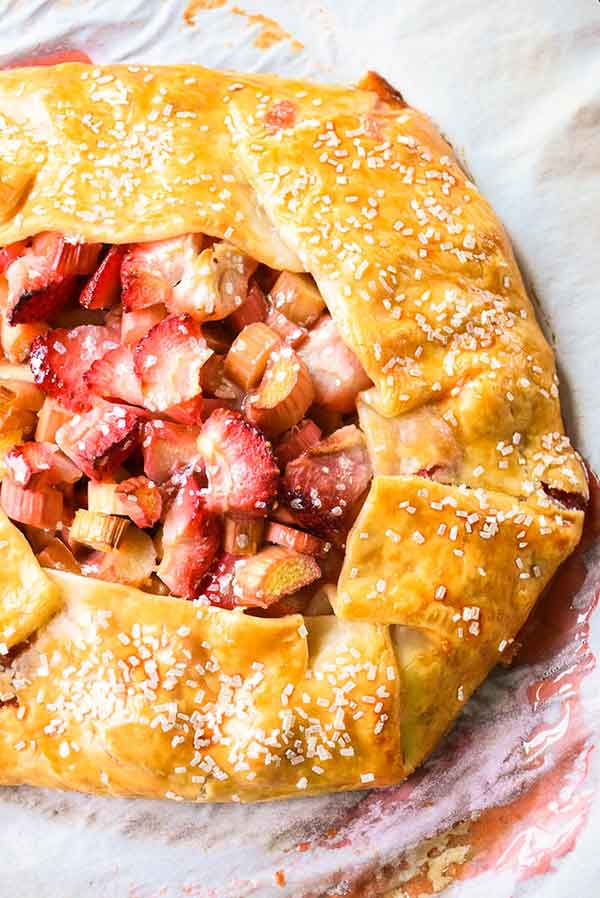 Strawberry Rhubarb Galette
This Strawberry Rhubarb Galette is made with fresh strawberries and rhubarb. It is baked with a custard filling that has a touch of amaretto liquor in the filling and brushed over the pie crust. This finishing touch on this free form pie is the coarse sugar sprinkled on top before baking.
This is a delicious dessert recipe for those who don't care for a double crust pie, and elegant enough to serve on special occasions.