Easy Margherita Pasta Bake Recipe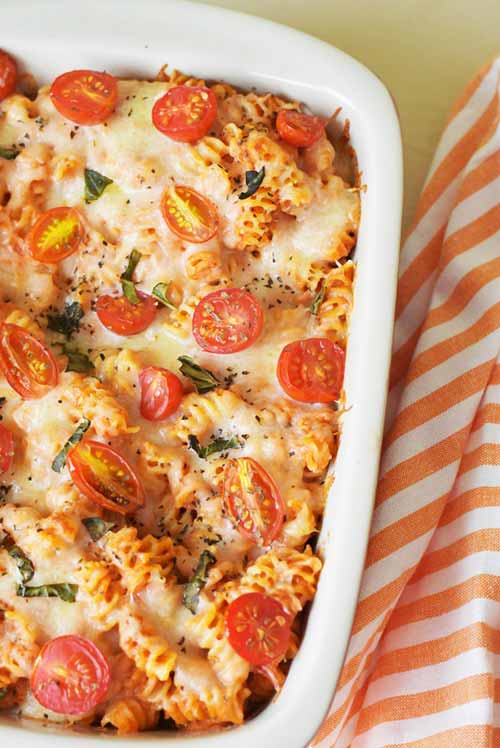 A budget-friendly dinner meal that features cheesy pasta baked with tomato sauce. The addition of fresh tomato, basil and ample mozzarella make this a fresh and vibrant weeknight meal.
Made and thoroughly enjoyed! Kids even had seconds! Check out the recipe and let me know if you make it too!
Easy Margherita Pasta Bake Recipe