Sweet & Spicy Dipping Sauce Recipe
Over the last few days my husband has been snacking on soft pretzels. There's no complaints from me. I am glad he's enjoying a low fat snack. I was really excited to find frozen soft pretzels that can go in the toaster. From frozen to plate in less than 5 minutes and so much better than the microwave. Soft pretzels are yummy, but I always like to find a way to kick it up a notch. Instead of dipping the soft pretzels in plain mustard, I mixed up some sweet and spicy soft pretzel dipping sauce recipe.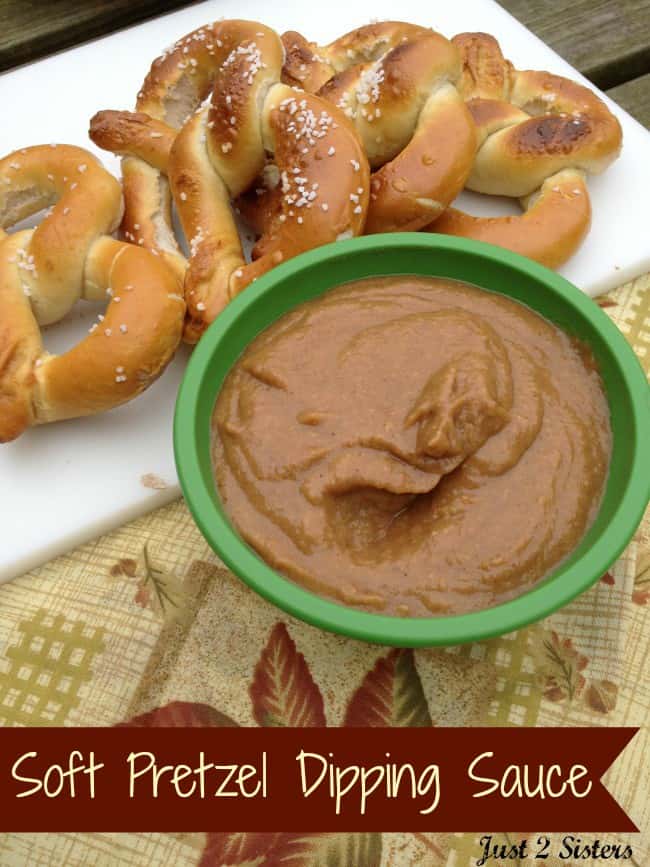 It only takes 3 ingredients to mix up the pretzel dipping sauce recipe. 1 cup Musselman's Apple Butter, 1/2 cup dijon mustard and a few shakes of hot sauce. Combine all ingredients in a bowl. Mix until well blended and get dipping!
Sweet & Spicy Dipping Sauce Recipe