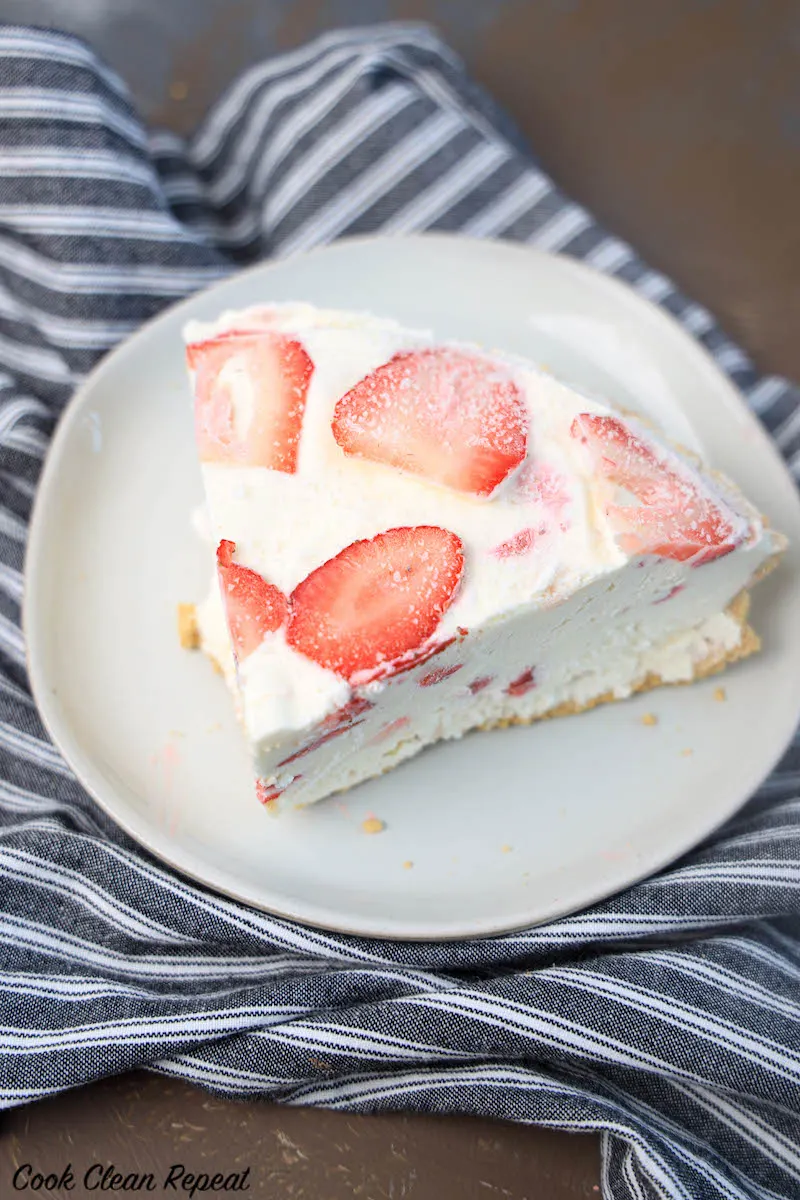 This easy strawberry cheesecake ice cream pie is simple to make and perfect for summer! It's a great party recipe you can make in advance.
It's refreshing and tasty for those gatherings and parties. Try out this no churn ice cream pie recipe for your next dessert!
Strawberry Cheesecake Ice Cream Pie Recipe!