Oatmeal Bars with White Chocolate Chips Recipe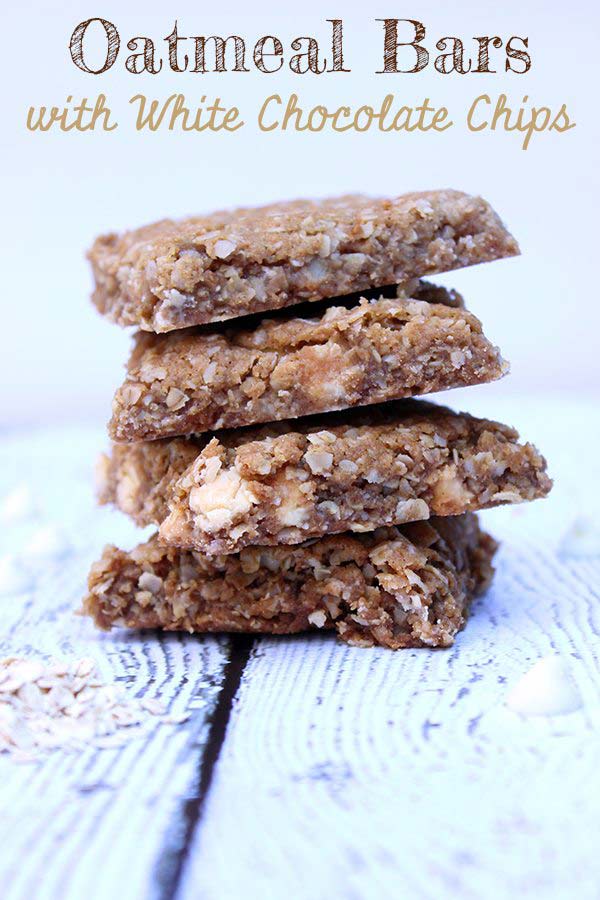 My hubby doesn't normally go for oatmeal cookies, he is a die hard chocolate chip fan…but he really liked these.
Said I should definitely make them again and add them to my "do make" list that doesn't actually exist by the way. No arguing there, yum!
Oatmeal Bars with White Chocolate Chips Recipe