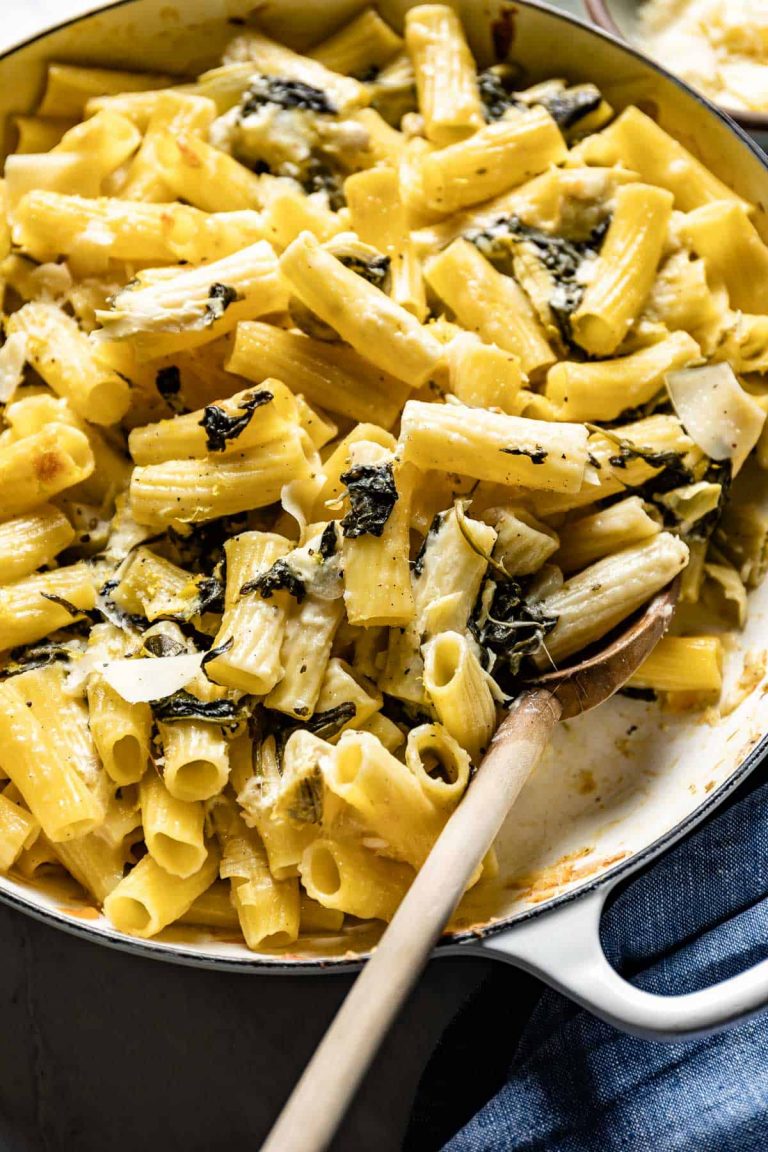 If you are a fan of Spinach and Artichoke Dip, you will love this pasta bake recipe. Made with the same flavors, this Spinach Artichoke Pasta recipe is a weeknight meal that you can make in under 45 minutes.
It can be served by itself as a vegetarian meal or as a side dish for chicken, meat or even seafood dishes. Creamy, cheesy and delicious! So, go ahead and put it on your weekly rotation.
Get the Spinach Artichoke Pasta Bake Recipe.