Vegetarian Weight Watchers Chili in The Instant Pot
Chili is a favorite meal every family loves.  This easy Vegetarian Weight Watchers Chili is my favorite because it is ready in just a few minutes!  I use my Instant Pot to prepare this meal, but you can easily cook on the stove top or even in a slow cooker.  Are you looking for a delicious, full of flavor meal that is also perfect for Meatless Monday?  This is perfect!  Vegetarian Weight Watchers Chili updated to the Smart Points FREESTYLE Plan – ZERO POINTS!!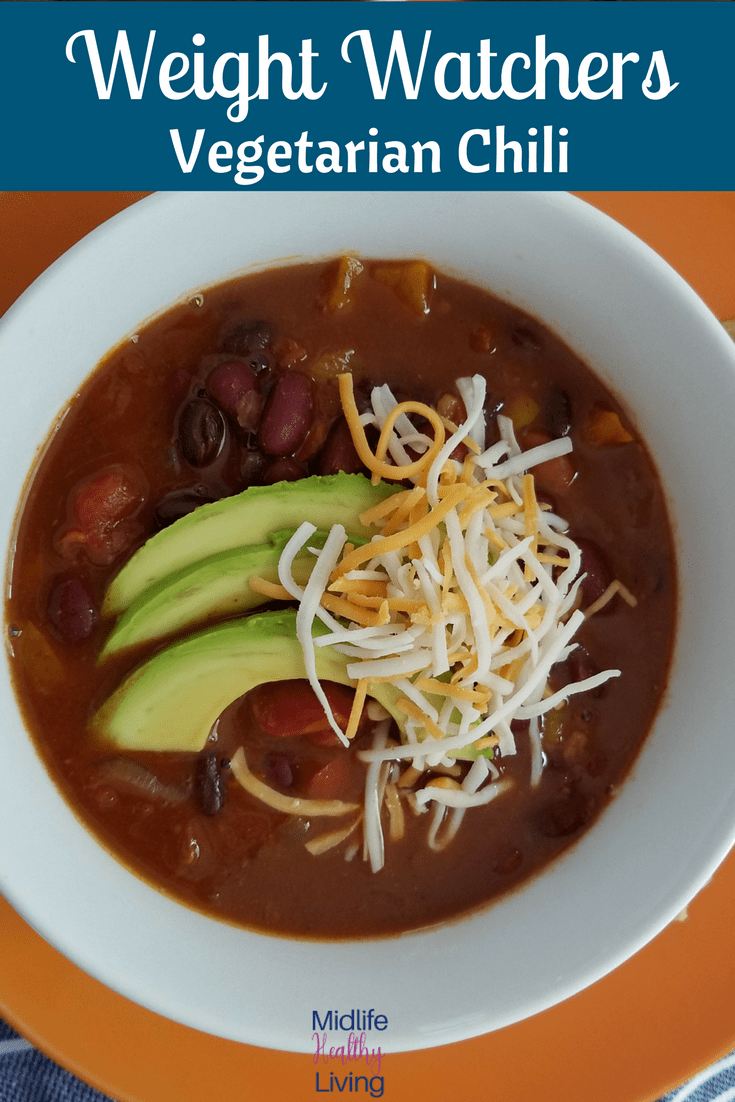 Vegetarian chili like this one gives you a very flavorful and hearty meal without tons of points.  Making a Weight Watchers chili is a great way to feed your whole family a healthier meal at dinner time.  Since this tastes so much like a traditional chili, they won't even notice you've given them a vegetarian and healthy meal.
Vegetarian Weight Watchers Chili in The Instant Pot