Spiced Braised Chicken Legs
My husband and I love to drink wine, and enjoy pairing it with food. We've been subscribing to Food & Wine Magazine for years, and the recipes are always fabulous.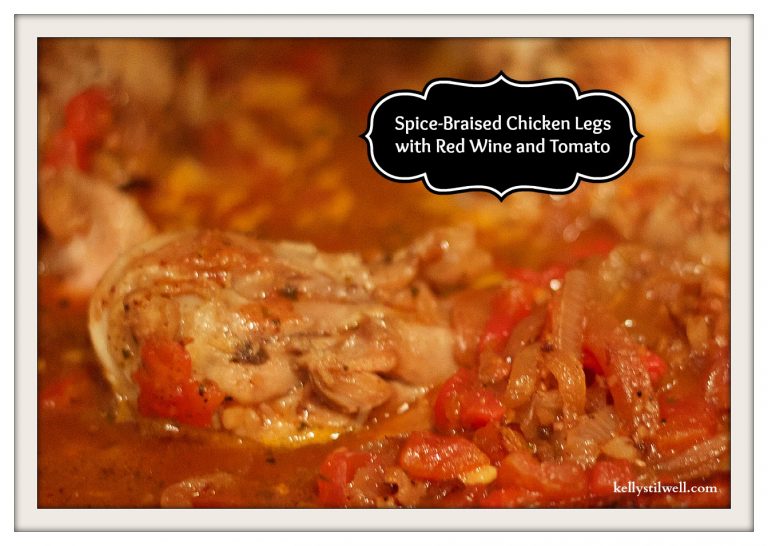 I decided to try the Spice Braised Chicken Legs with Red Wine & Tomato that was featured back in 2011 by Alexandra Guarnaschelli who owns Butter and The Darby, restaurants in New York City. The menu at both restaurants is delicious enough to warrant a trip to NYC just to eat! I've put it on my list for when we visit New York later this year.