Slow Cooker Tomato & Feta Pasta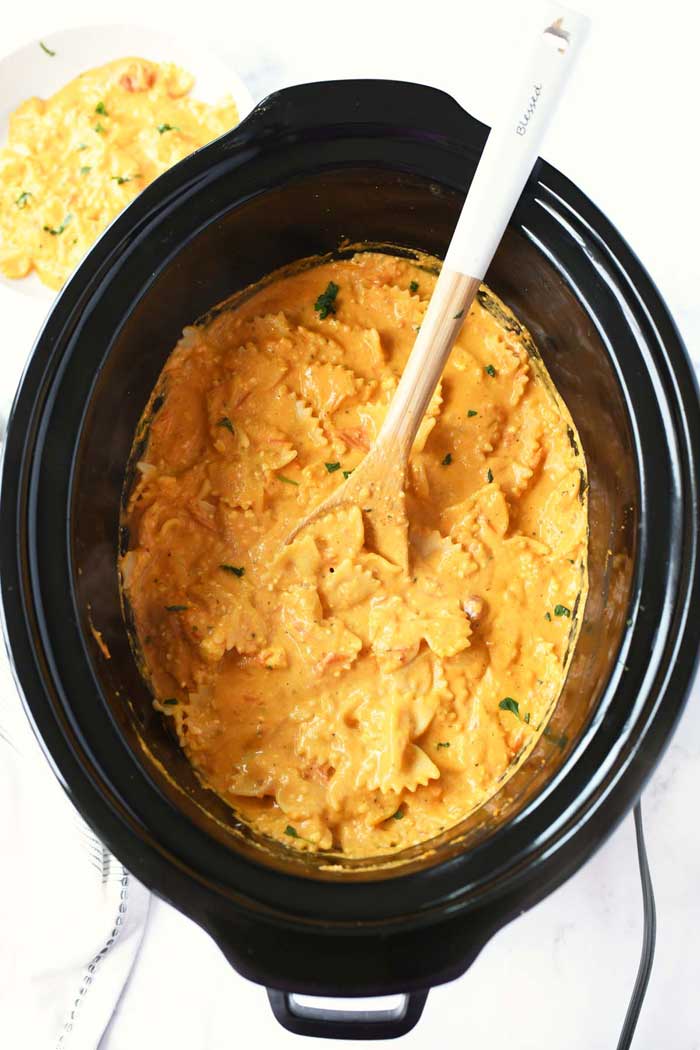 Garden-fresh tomatoes, fresh feta cheese, garlic, and spices are slow-cooked for 4 hours producing a rich, savory sauce that is pureed and mixed with al dente pasta. This dish is a wild ride for your taste buds and will have you wanting seconds.
This slow cooker tomato and feta pasta is one of those recipes that will become your go-to dish because it's easy enough for even beginners. So gather up your ingredients and get cooking! We love the flavors of this dish!
Slow Cooker Tomato & Feta Pasta