ROASTED BRUSSELS SPROUTS AND SWEET POTATO WITH BALSAMIC HONEY GLAZE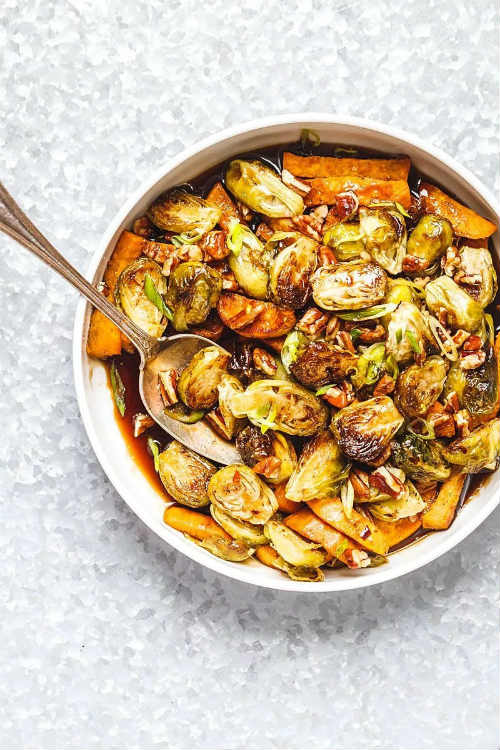 Brussel sprouts and sweet potatoes combined with a balsamic honey glaze come together to make this amazing flavorful dish.
Included in the ingredients are pecans. Pecans give this dish an unmistakable crunch. This entree would be perfect for any family meal!
ROASTED BRUSSELS SPROUTS AND SWEET POTATO WITH BALSAMIC HONEY GLAZE