Baked Penne with Tomatoes & Turkey
I love easy, healthy meals, and this Baked Penne with Tomatoes & Turkey Sausage is one of my favorites. I homeschool my girls, and my oldest also takes classes at a local college, so they are home more than most kids.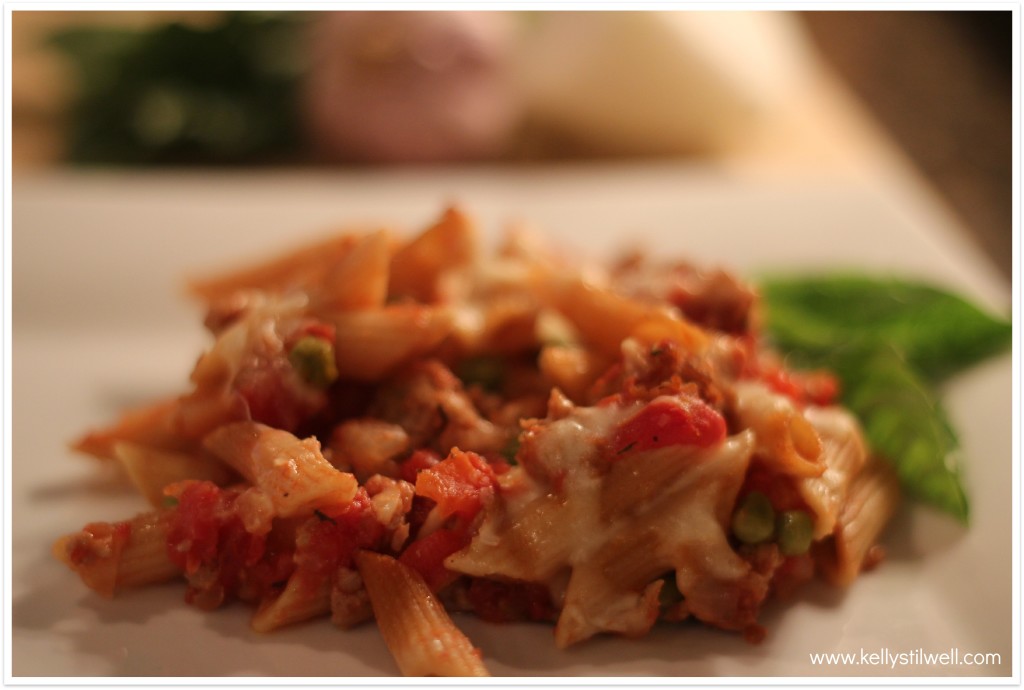 My husband works from home, too, so I like to make meals that will provide leftovers. I know some families don't like leftovers, but we think just about everything is better the next day! This penne dish was definitely better, and still delicious on day three! I originally found this on the weight watchers site, but I've changed it up a bit. I hope you enjoy it!
Baked Penne with Tomatoes & Turkey