HOMEMADE BUFFALO CHICKEN PIZZA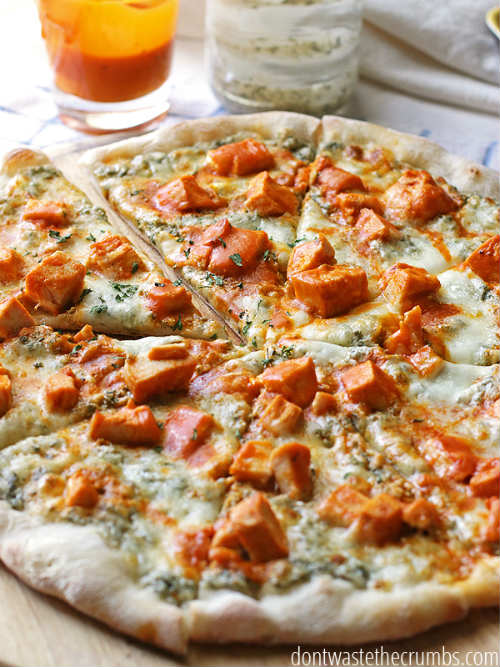 You don't have to order delivery for your family to have delicious pizza! This homemade buffalo chicken pizza will surpass any expectations you had for a chicken buffalo pizza from a local pizza joint.
Homemade chicken buffalo pizza is simple to make, with great ingredients for flavor. Your entire family will be satisfied with it, there will be no leftovers.
HOMEMADE BUFFALO CHICKEN PIZZA