Pumpkin Pie Parfaits with Crumble Topping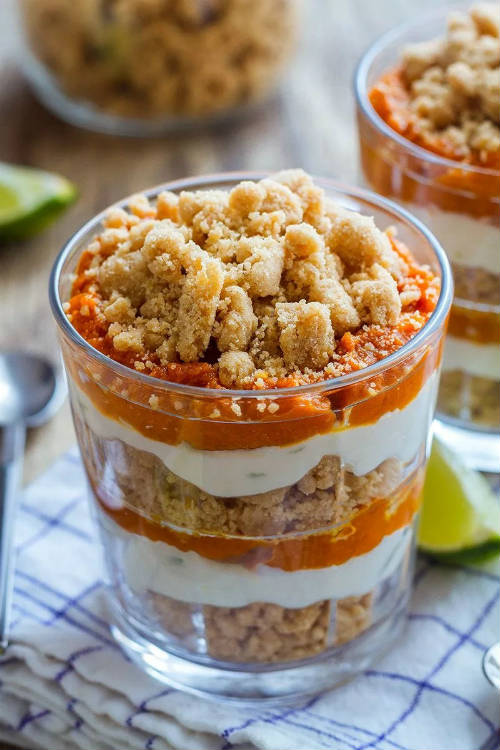 Are you searching for the best autumn dessert to share with your family and friends? Well, you don't have to keep looking! This pumpkin pie parfait is so simple to make.
Pumpkin pie parfaits with crumble topping is a great choice for a seasonal sweet treat. The layers of perfection are sure to pleasure your sweet tooth!
Pumpkin Pie Parfaits with Crumble Topping