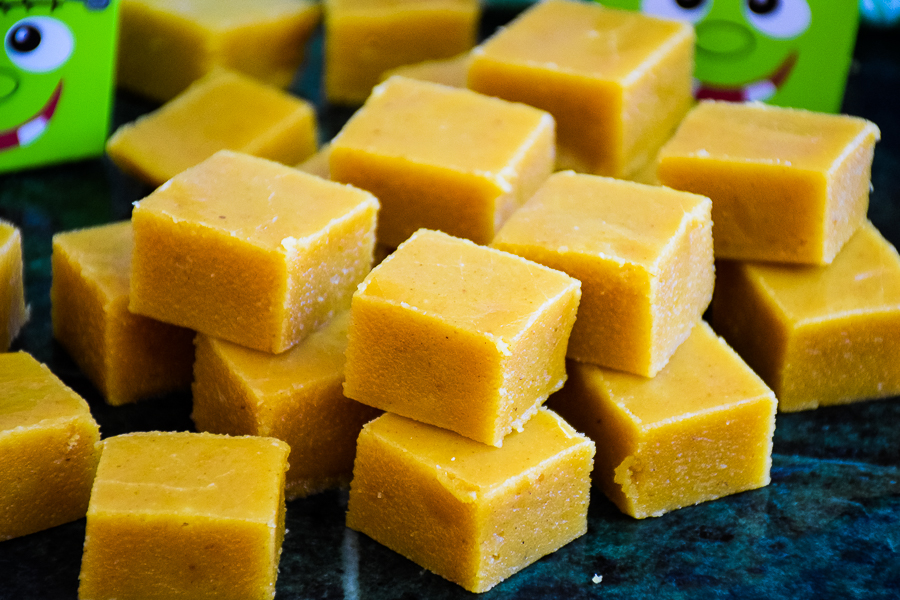 Pumpkin Fudge with Pumpkin Puree
This Pumpkin Fudge recipe is an old fashioned boiled candy recipe made with pure pumpkin puree and pumpkin spice. This fudge recipe is the perfect fall treat with intense pumpkin flavors.
Pumpkin Fudge is great for Halloween, Thanksgiving, and Christmas dessert trays. My family loves this easy to make homemade fudge candy and has made a tradition of making it every year when fall hits!