With just a few ingredients you will have this comfort food dinner on the table. Onion Soup Mix Pot Roast slow cooks in your crockpot along with carrots and potatoes.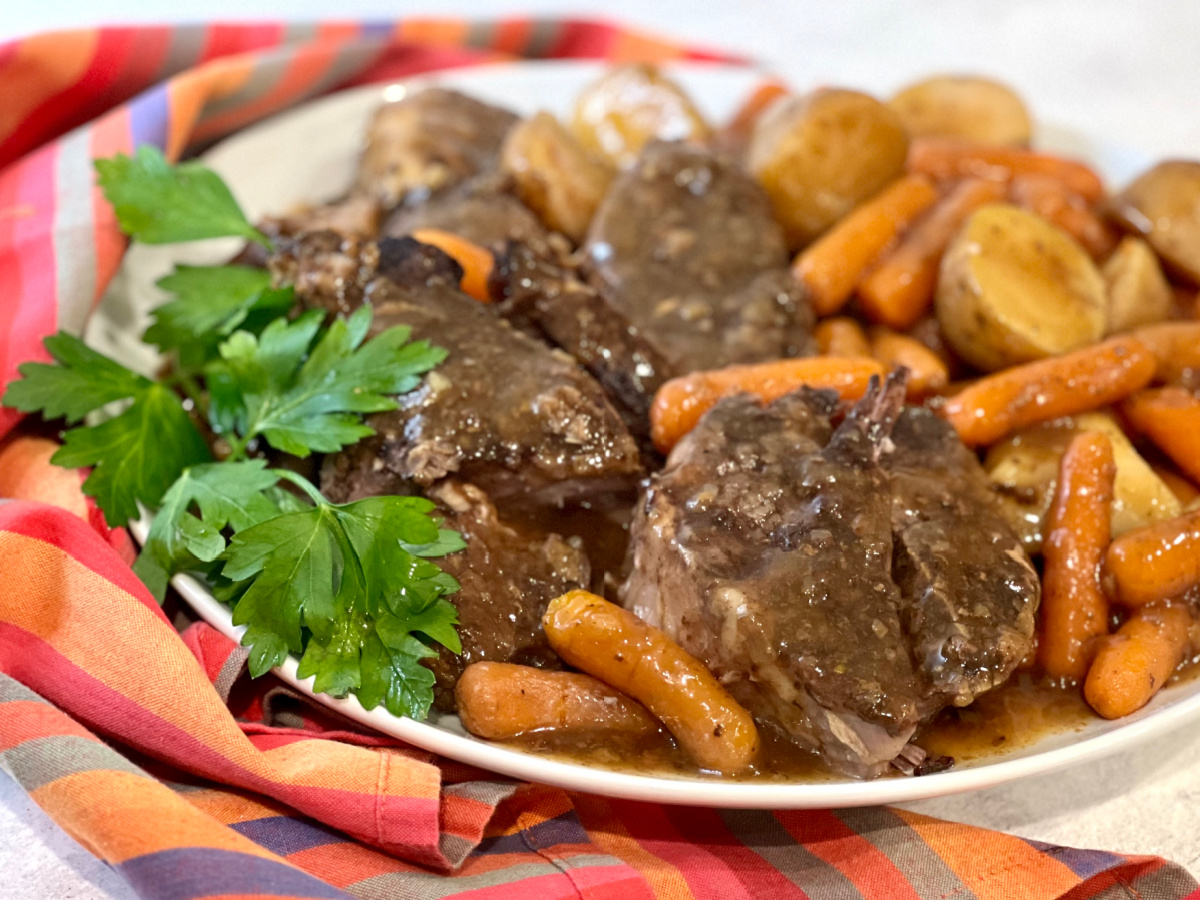 Pot Roast With Carrots And Potatoes
Let your slow cooker do the cooking for you and come home to dinner ready to be served.
Beef, carrots, potatoes, onion soup mix and broth slow cook together in the crockpot making a light onion sauce as it cooks.
There's nothing quite like a hearty pot roast dinner when you're craving comfort food.
Pot Roast With Carrots And Potatoes