Green Bean Casserole with Chorizo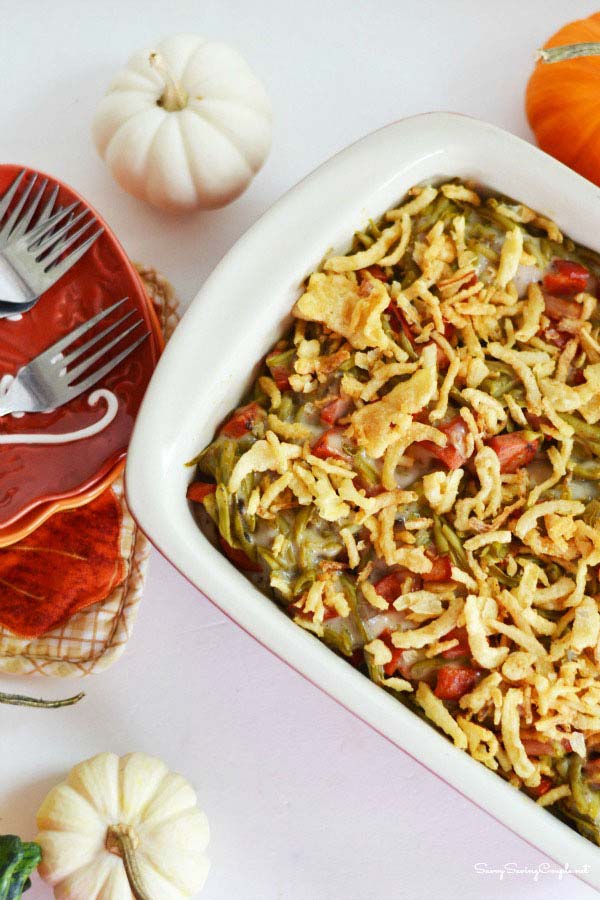 Green bean casserole just got a makeover with this tasty spin on a classic! This Chorizo Green Bean casserole is loaded with delicious flavors and is perfect for Thanksgiving!
We love classic green bean casserole, but this recipe really delivered and made it more of a meal instead of a side dish. I would definitely make it again if I could.
Green Bean Casserole with Chorizo Recipe