Pineapple Squares Recipe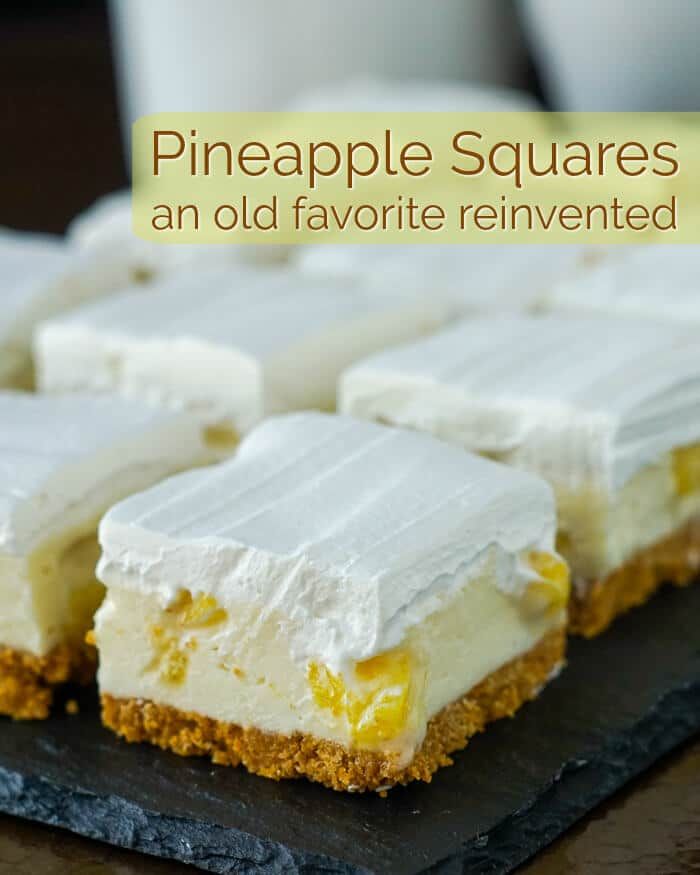 Pineapple Squares – an old no-bake Cookie Bar reinvented! No raw egg in this recipe. So indulge yourself with an old favorite recipe used for over a generation.
Check out this wonderful recipe and be sure to let me know if you make a batch or two of these pineapple squares. We loved them and I think you will too.