PESTO CHICKEN Tear & Share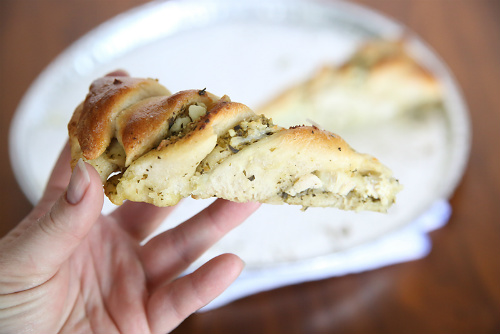 This pesto chicken recipe is amazing. It merges a classic pesto chicken with an amazing stuffed bread. The duo creates an easy to eat dish.
You can literally pick this scrumptious pesto chicken tear and share with your hands. This would be a fantastic dish to take to a friend's home for dinner. It could even make a fun game day appetizer.
PESTO CHICKEN TEAR & SHARE | EASY RECIPE