Perfect Individual Cheesecakes in Ramekins Recipe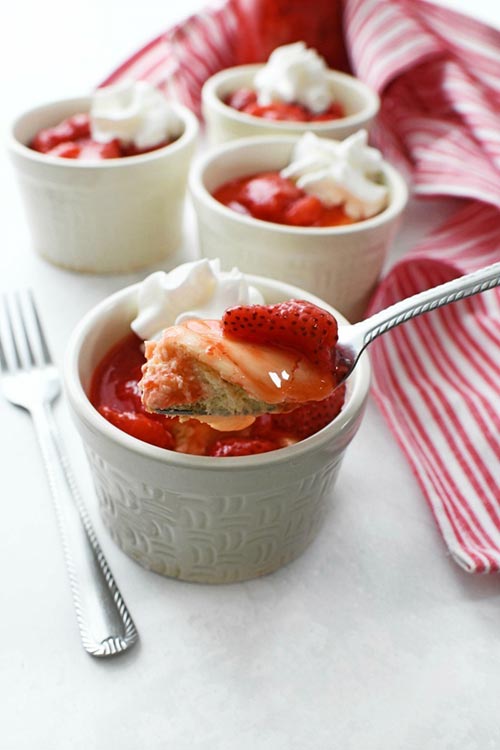 These personal sized individual cheesecakes make the perfect dessert! It's a classic cheesecake recipe baked over graham cracker crumbs and topped with a homemade strawberry compote.
This recipe is perfect for those who want to control portions or make cheesecake without a springform pan!
Perfect Individual Cheesecakes in Ramekins Recipe