Olive Tapenade with Feta
With Christmas and New Year's Eve right around the corner, we are all scrambling. Last minute gift shopping, running to the post office, planning menus and parties, wrapping, cooking, baking…. our "to do" lists look more like a year long project!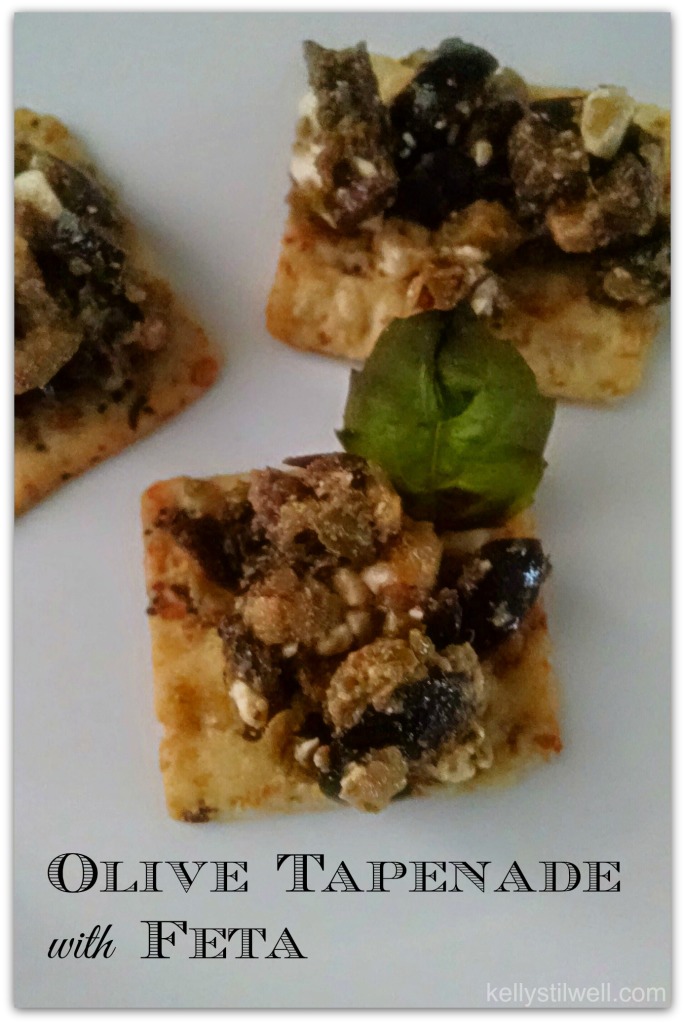 How about a quick appetizer recipe… one where it only looks like you spent a lot of time preparing it? Whether you're hosting a party or attending one, make things easy on yourself. You deserve a few extra moments to put your feet up and relax. If you're anything like me, you'll take those extra moments to finish wrapping those last minute gifts that you completely forgot you had hiding in your closet!