Monte Cristo Sandwich with Lingoberry Dipping Sauce
My daughters discovered the Monte Cristo Sandwich at a waterfront restaurant we found when we moved to Florida. As large as the menu is (seriously, it's like a book!) all they want is the Monte Cristo. They discovered it when they were 13 and 10, and still would rather have it than anything else on the menu, even at 17 and almost 20.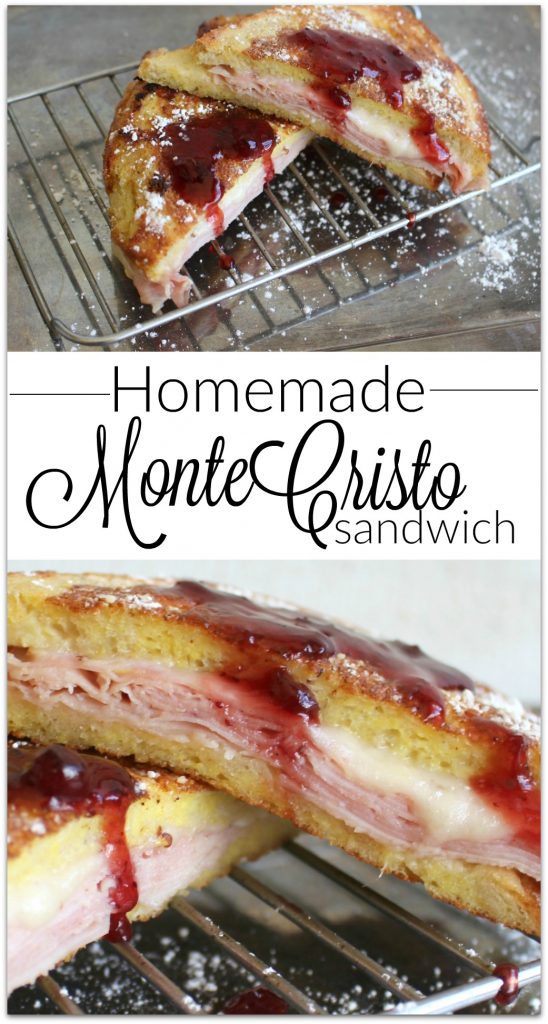 If you've had the Monte Cristo Sandwich, you know it's made like French toast. Slices of ham and Swiss cheese between two slices of bread, dipped in egg batter, browned, and sprinkled with powdered sugar. To top it off, there is a dipping sauce. My girls always ask for extra!
Monte Cristo Sandwich with Lingoberry Dipping Sauce