Mocha Coffee Cupcakes
You are going to love these Mocha Coffee Cupcakes. What could be better than mocha and coffee together? This is the perfect dessert to serve your book club or friends at the end of a party. The cake is just slightly sweet, and the little bit of coffee flavor in the frosting is the perfect compliment.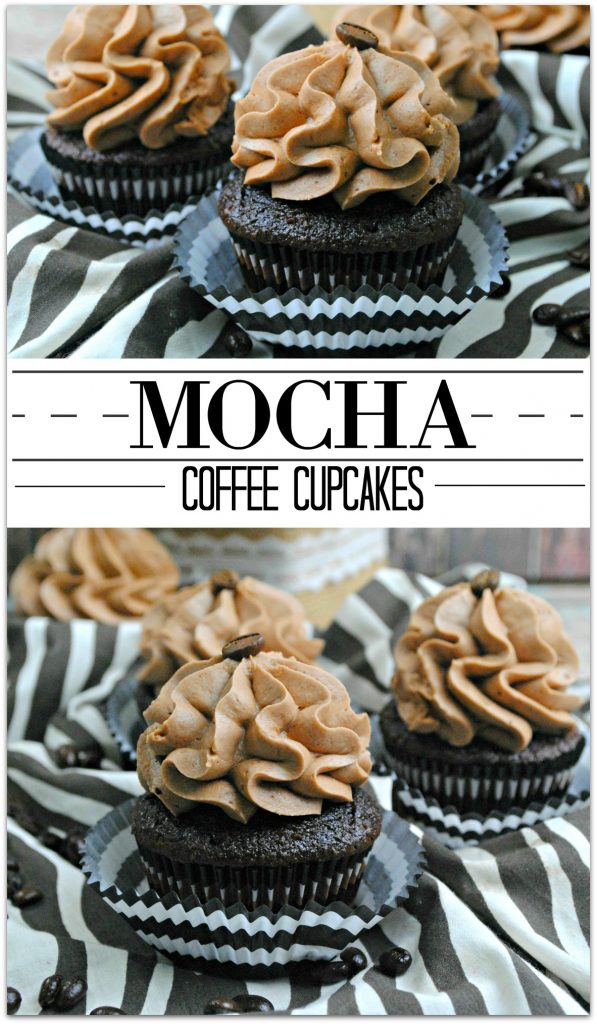 Though these delicious cupcakes do have coffee in the frosting, it's only three tablespoons in the whole bowl, so I don't think it will be enough to keep anyone up all night! My girls don't like drinking coffee, but when it comes to mocha and coffee together, they can't resist!