Light and Healthy Tuna Noodle Casserole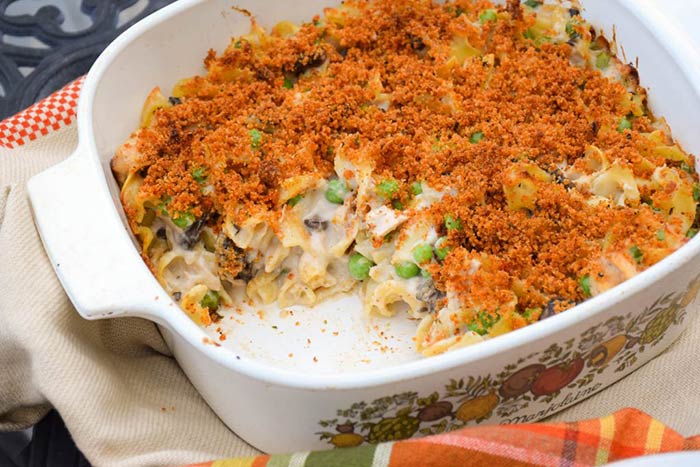 This delicious Tuna Noodle Casserole is packed with veggies and is a healthier twist on the classic version. It is easy to assemble and ready to be on the table in 40 minutes total.
Tuna Noodle Casserole has less fat, extra veggies, and better nutrition. It is a budget friendly casserole recipe you will love to feed the family that isn't hard on the diet or a lot of cleanup in the kitchen!