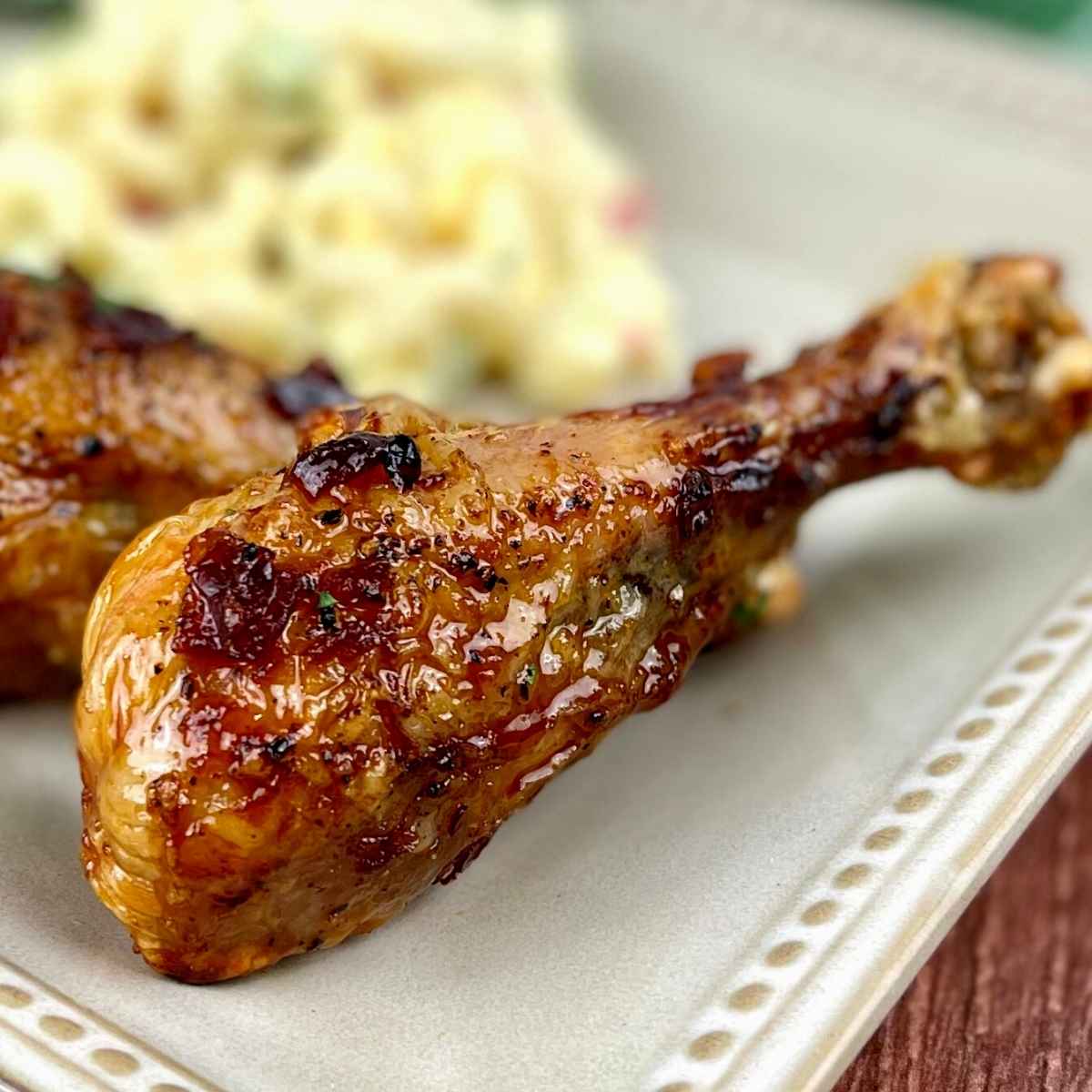 Air Fryer Chicken Legs
These Air Fryer Chicken Legs are a family favorite! With it's crispy skin and sweet barbecue glaze, this is a sure fire winner chicken dinner! You will love the deep fried flavor and crispness without having to pull out the deep fryer and there is no breading involved.
Plan to make this mess free meal for your next family meal!