Keto Angel Food Cake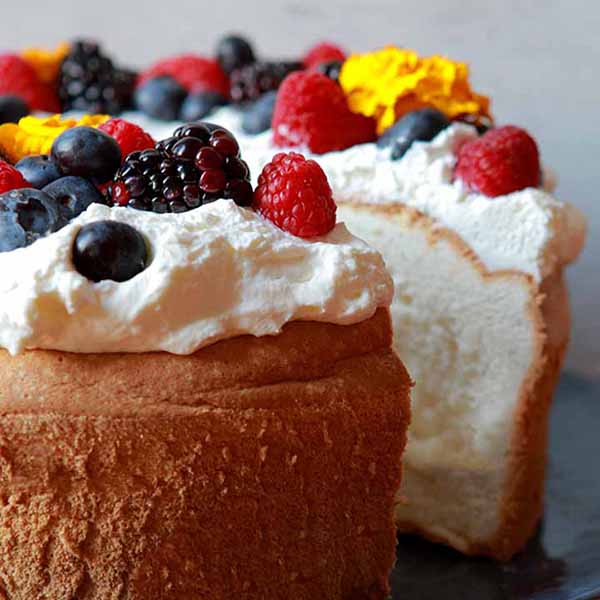 This recipe for low carb angel food cake is a very special one.
It's a grain-free, gluten-free, sugar-free sponge cake with only 58 calories and 7g net carbs.
This angel food cake is delicious and with the right garnishes, can will be so pretty that no one will want to cut into it. But they really should, because it tastes amazing, just like the real thing!