Jumbo Peanut Butter Cup Cookies
These Jumbo Peanut Butter Cup Cookies are a peanut butter lover's dessert dream come true! A hefty portion of a 1/4 cup of perfectly sweet cookie dough is pressed into thick discs. Chopped peanut butter cups are added last before baking these massive cookies until perfection.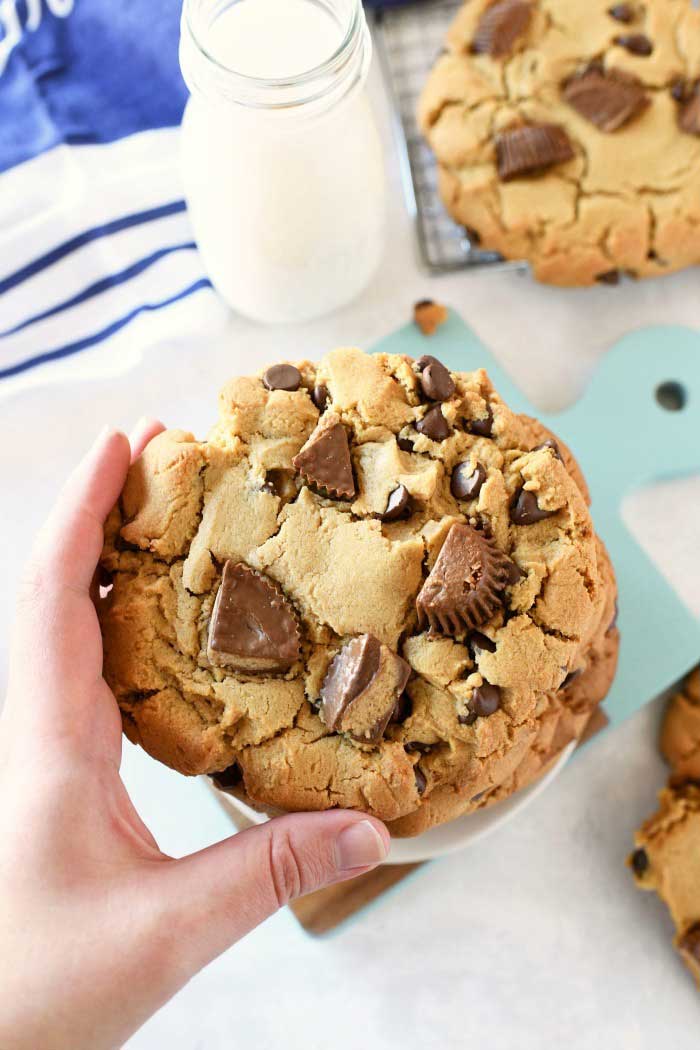 We made a batch of these massive cookies, and all I can say is holy yum!! I used leftover Easter mini peanut butter cups I bought on sale! So delicious and massive!! We enjoyed these for a few days!!!
Jumbo Peanut Butter Cup Cookies Recipe