Italian Wedding Soup
My family loves soup. Even living in Florida, there is just something comforting about a steaming bowl of goodness and a crusty piece of bread or these Cheddar Bay biscuits.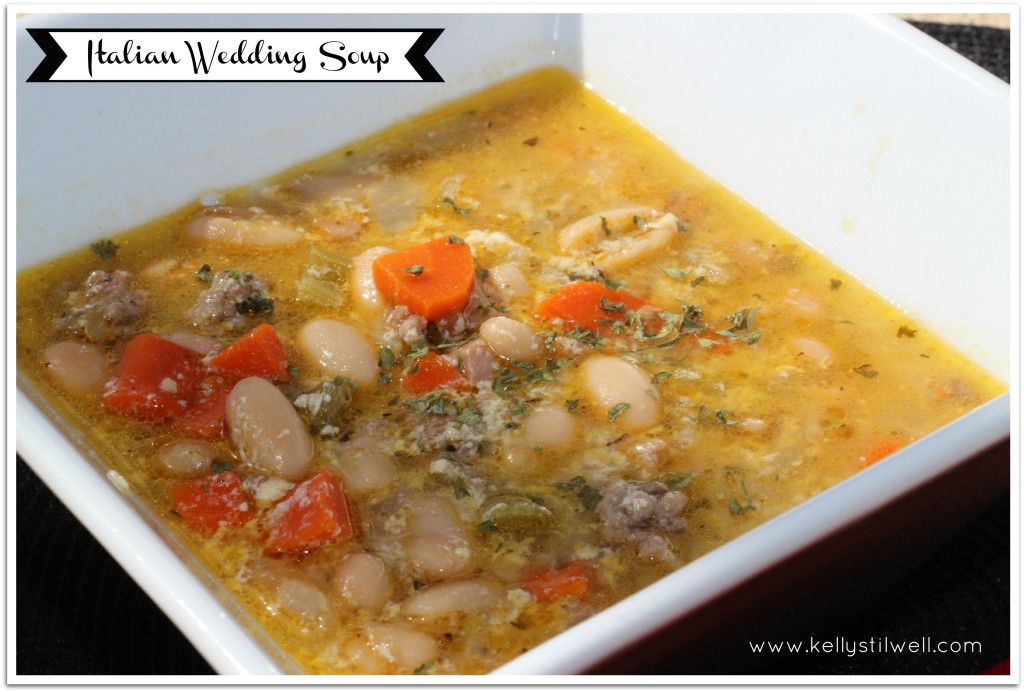 My older daughter loves Italian Wedding Soup. She orders it when we go out, but I had never made it. I honestly thought it would be a lot of work. I found the original version in Cuisine Splendid Soups & Spectacular Sides that I picked up at Sam's Club, and changed a few things, like omitting spinach. I love spinach, I just thought I would try it without. I may add it next time.