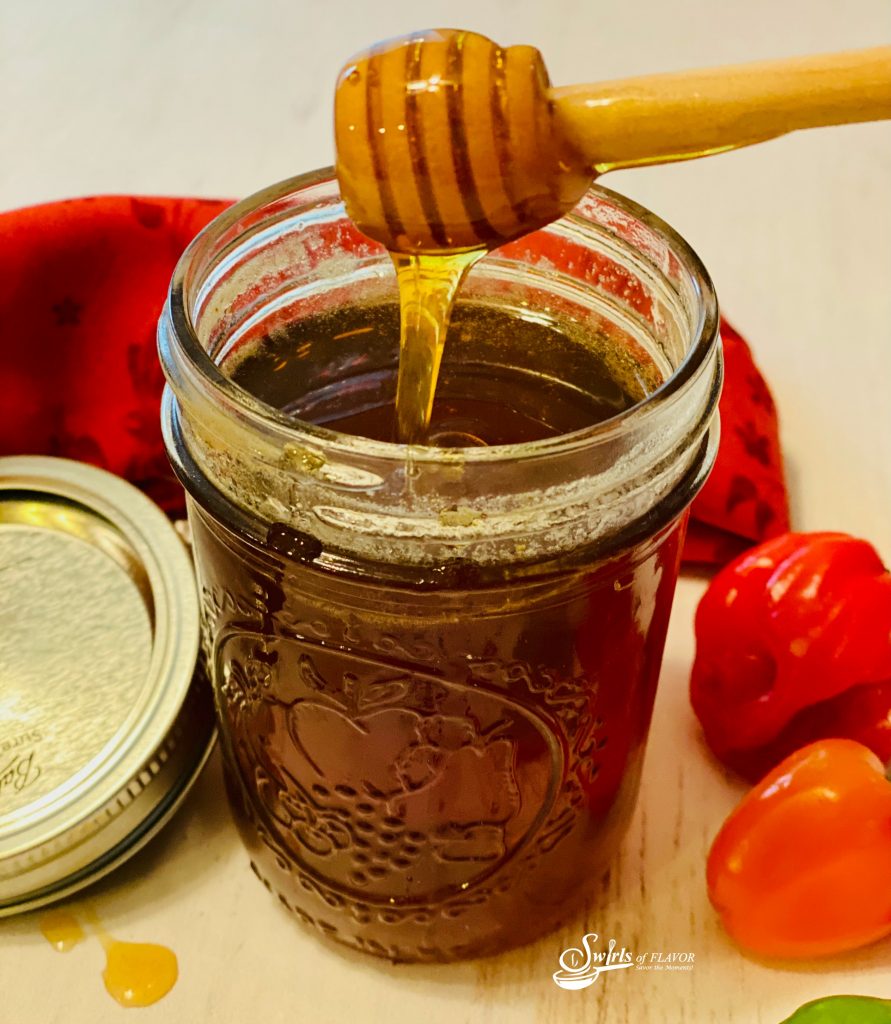 Hot Honey Recipe
Make your own Hot Honey at home with our easy recipe. Peppers simmer with honey for the perfect combination of sweet with a kick of heat.
Have you heard about the new honey craze? Hot honey combines the spice of peppers with the sweetness of honey by simmering them together.
And it literally takes just minutes to make a homemade hot honey.
By choosing peppers with different heat levels you can personalize your hot honey and make it as spicy as you want. Add as many or as little as you want to control the heat.
I used a combination of peppers including crushed red pepper flakes, for a kick of flavor.
You can use just jalapenos, jalapenos with red pepper flakes, or an assortment of peppers and flakes as I did. The choice is yours.
Love that extra kick of heat? Be sure to use the seeds too!