Hearty & Cheesy Vegetable Lasagna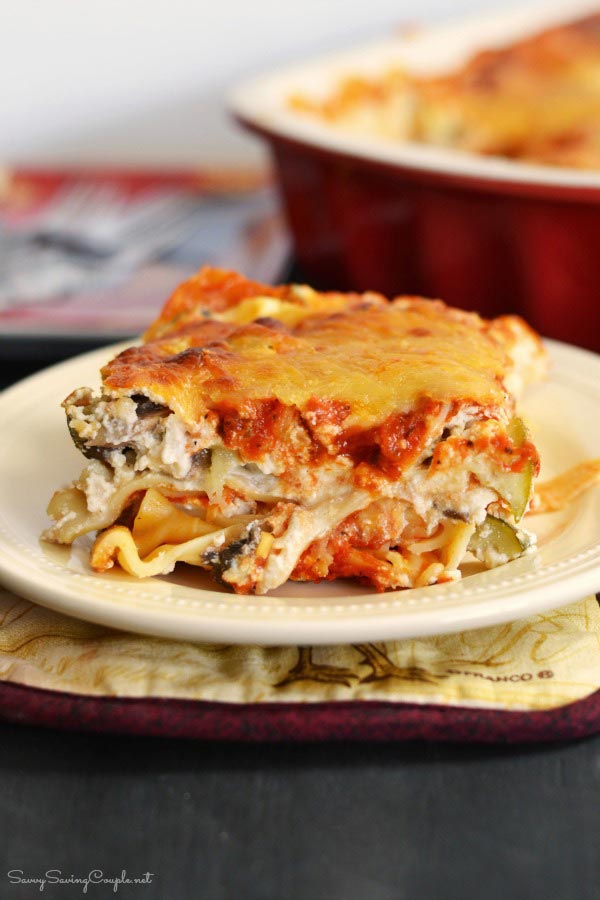 Hearty Vegetable Lasagna Recipe is a delicious layered pasta dish that features only perfectly seasoned sauteed veggies, 3 cheeses, and lots of tasty flavor.
If you are looking to add more veggies in your diet, or sneak out some meat–this recipe is perfect. My kids loves the veggies and didn't even notice the meat was gone. That is a win/win for us!
Hearty Vegetable Lasagna Recipe