Stuffed Pepper Casserole Recipe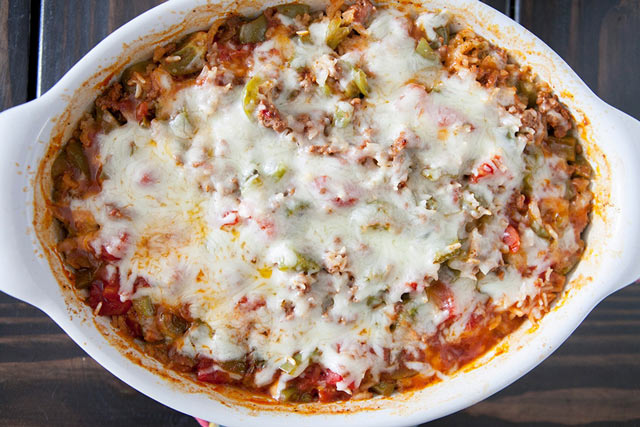 BAKED Easy Stuffed Pepper Casserole made with green peppers! This dinner dish uses my Mother's famous stuffed pepper recipe but I turned it into a casserole to make it quicker and easier.
It's filled with ground beef, green peppers, diced tomatoes, rice and smothered in mozzarella cheese.
Stuffed Pepper Casserole Recipe