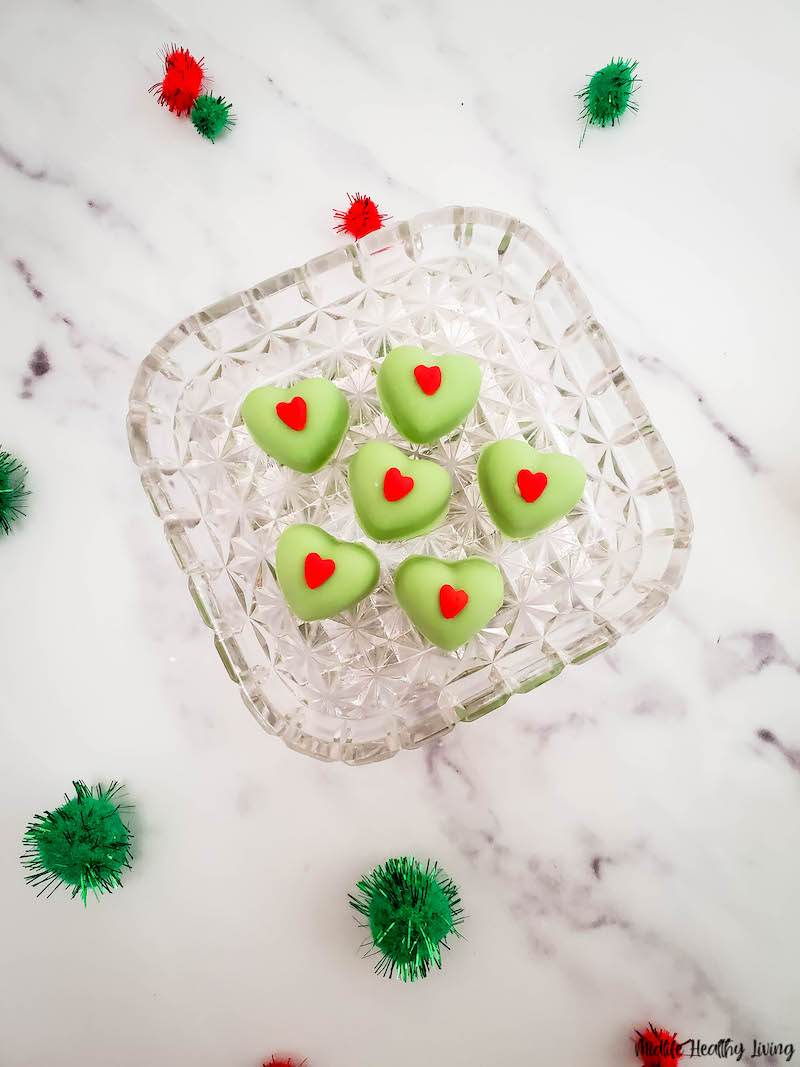 This cute and fun Grinch almond butter candy recipe is easy to make and adorable to share for the holidays. If you are having a Grinch themed party or just gathering for the holidays you'll want to make these sweet treats to share.
The concept is something like a peanut butter cup only we're using almond butter so everyone can enjoy these and we're using white chocolate colored green so it's on theme!
Try out this easy and fun recipe today.
Grinch Almond Butter Candy Recipe