Golden Oreo Cupcake Recipe
You are going to want to head to the kitchen with the kids today to make these Golden Oreo Cupcakes! Who doesn't love Golden Oreos? The crunchy outside and smooth sweet inside dunked in a glass of cold milk…YUM!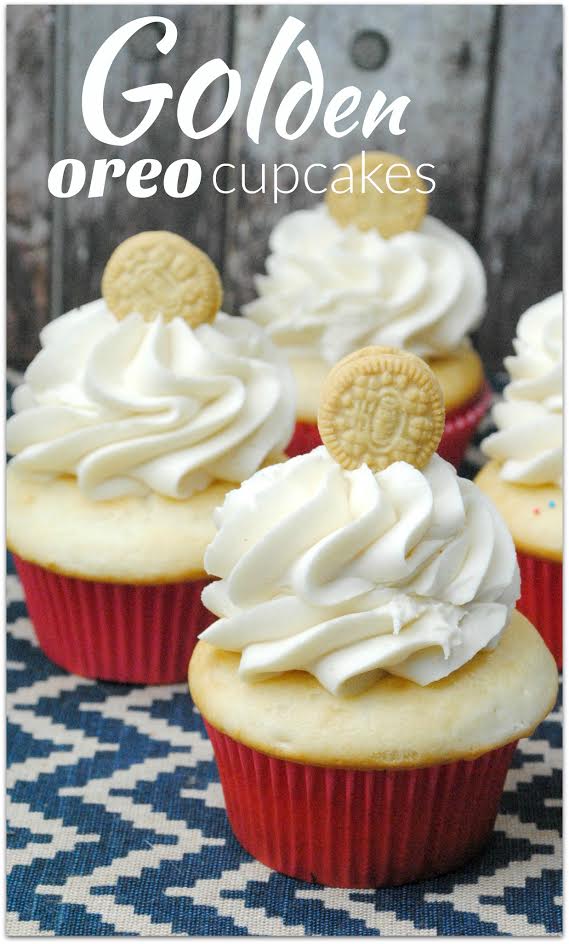 But what makes a Golden Oreo even better? A delicious Golden Oreo Cupcake topped with that perfect little cookie! Now that spring is here and the kids are home, it's time to spend some time together. We are all going to have rainy days or days when it's just too darn hot to be outside, even by the pool. Those days are the perfect time to spend together baking. Your kids will remember those times forever!