German Chocolate Pie: Easy, No Bake Recipe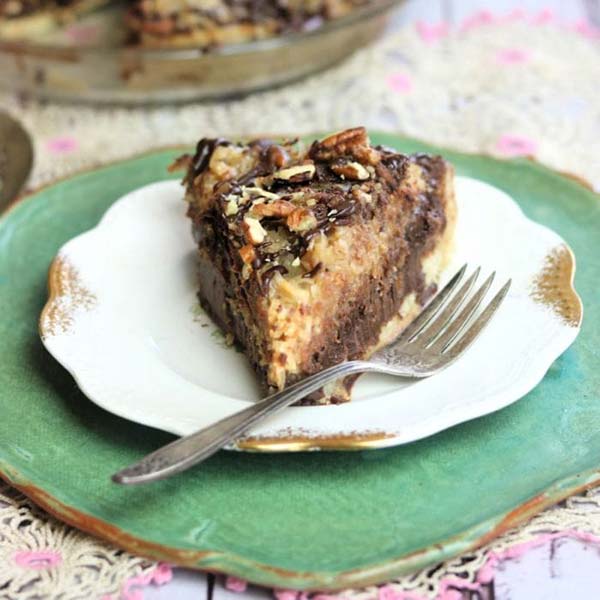 I LOVED this german chocolate cake it is thick, rich German chocolate ganache topped with a classic toasted coconut-pecan topping and chilled in a buttery cookie crust.
I will be making another cake here in the next few days, so keep an eye out for my pics on our fb page. Check out the recipe and let us know if you make it too.
German Chocolate Pie: Easy, No Bake Recipe