Cream Cheese Kolache Recipe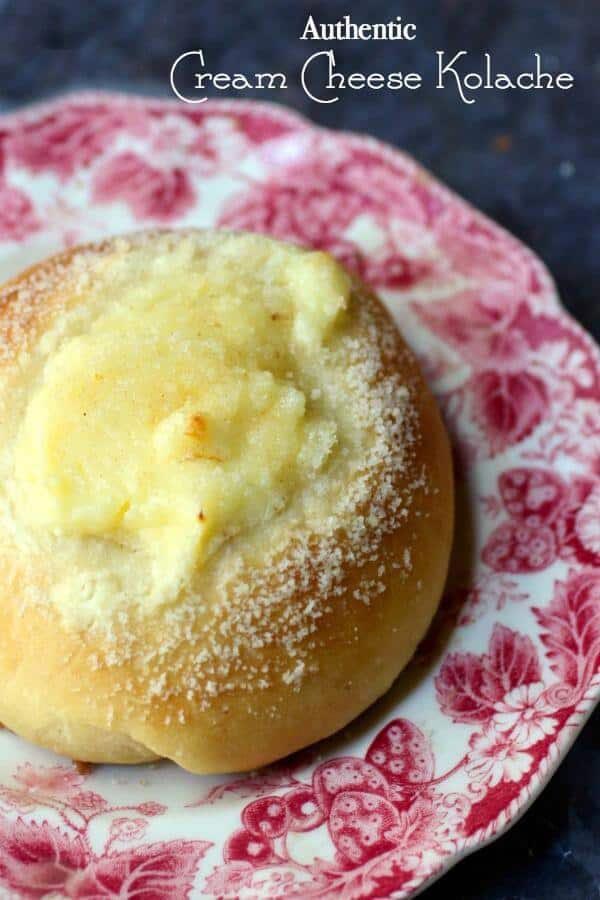 If you have never tried a kolache before.. you have been missing out… big time! I only just tried one the other week and boy was it good.
Lighter than air! Puffy pillows of a buttery, slightly sweet dough are filled with a tangy cheesecake filling and topped with cinnamon crumbles. You can freeze these for up to 3 months.