Garlic Bacon Broccoli Skillet Recipe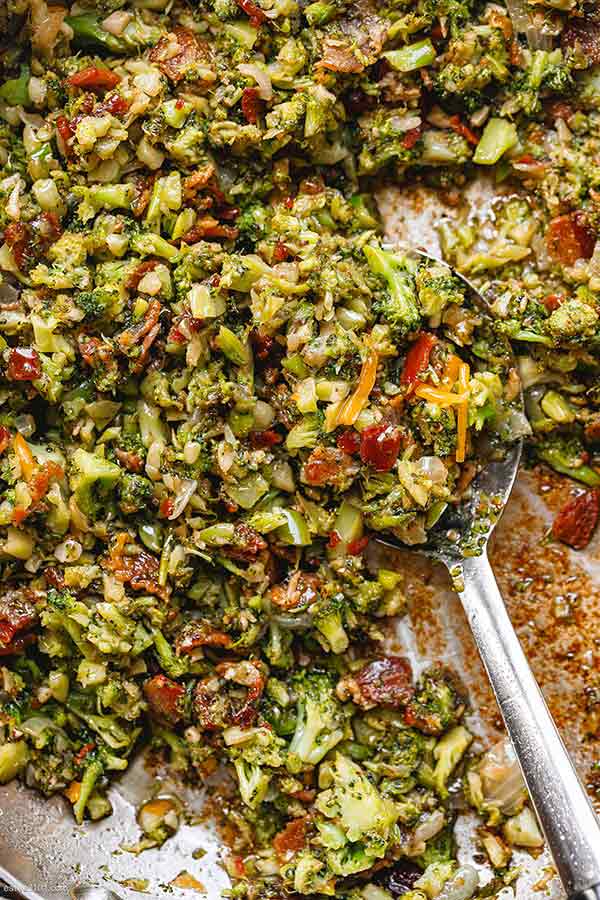 I LOVE broccoli and I LOVE bacon even more.. so this recipe is a no brainer for me. I can enjoy 2 foods I love together fried in a skillet! If you don't know me that well, I am a firm believer that ANYTHING COOKED in a skillet tastes better.
This Garlic Bacon Broccoli Skillet makes for a quick and flavorful side dish. Bacon and broccoli team up in this simple dish ready in less than 30 mins.