Fruit and Nut Flapjacks Recipe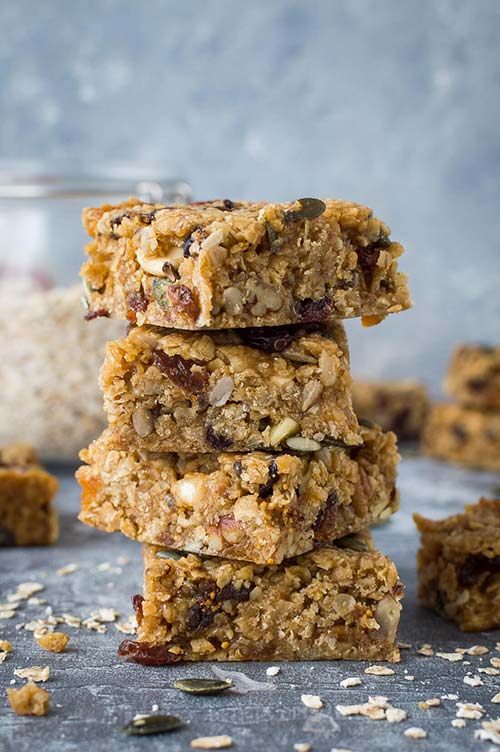 fruit and nut flapjacks – easy vegan oaty flapjacks (oat cookie bars) filled with dried fruits, nuts and seeds. Perfect for snacking, lunchboxes and hiking!
I made this recipe yesterday. I made the flapjacks because when traveling over the Christmas holidays the last thing I want to do is stop off and grab snacks.
These flapjacks will keep you satisfied for hours! Check out the recipe and let me know if you make them too.
Fruit and Nut Flapjacks Recipe