Foil Packet Dinner (Sweet Italian Sausage Meal)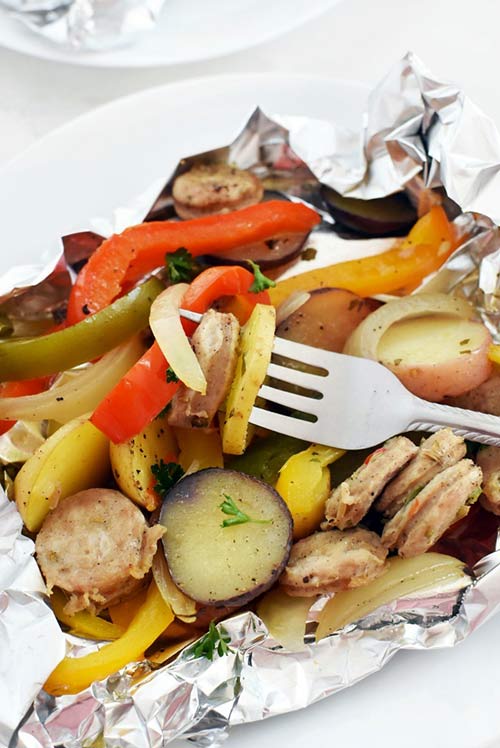 Are you looking for a delicious foil packet dinner idea for tonight? This easy recipe uses Sweet Italian Chicken Sausage, onions and peppers cooked in the oven to perfection inside a foil packet.
Super easy meal that anyone can make on a busy weeknight! Check out the recipe and let me know what you think of it.
Foil Packet Dinner (Sweet Italian Sausage Meal)