Fabulous and EASY Chicken Salad Recipe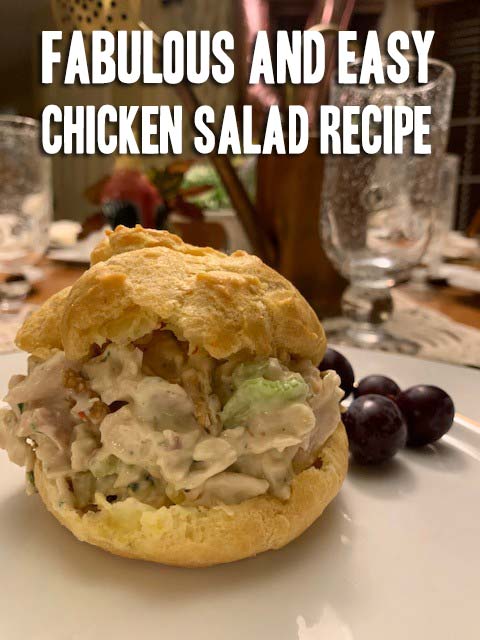 This coveted recipe came from a charming tea room, a hidden gem in a small town shop. You will love it! So many creative ways to serve it, this is the only chicken salad recipe you will ever need.
Check out the recipe and let me know if you decide to give it a go! I don't think you will be disappointed with this recipe! I loved it.
Fabulous and EASY Chicken Salad Recipe