Easy No Bake Chocolate Pudding Cake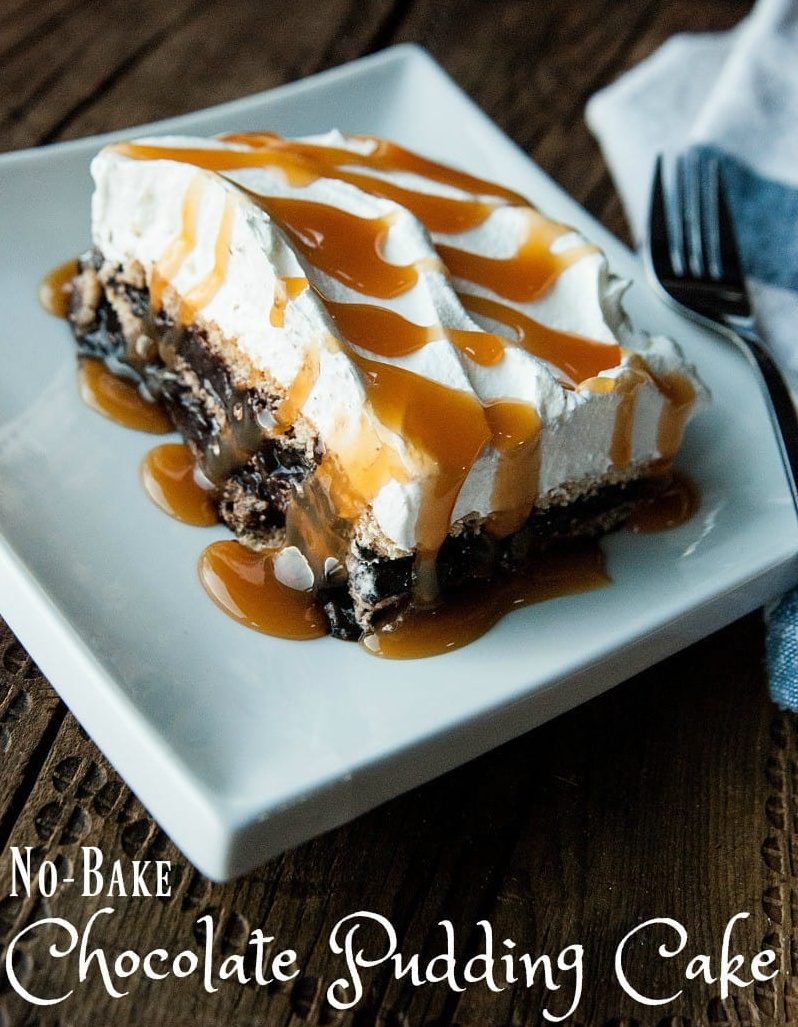 Chocolate pudding cake requires no baking. How awesome is that?! This pudding cake recipe comes together in just a few minutes and it's perfect for those times when you need a dessert that is quick and easy.
I love making this recipe for family dinners or even picnics and BBQ's because it's easy but it's also indulgent and very satisfying. Who doesn't love pudding, right?!