Blueberry Cheesecake Bombs Recipe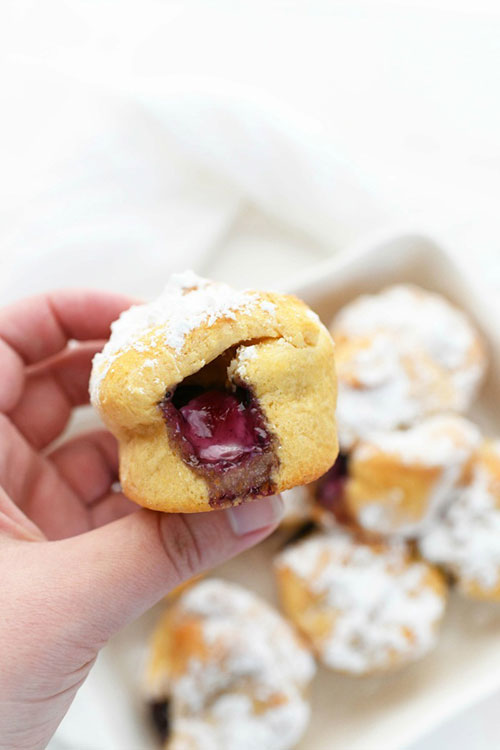 You do not need to be a professional baker to bake up a batch of these decadent and sweet blueberry cheesecake crescent roll desserts.
They are loaded with blueberry pie filling, and perfectly sweet cream cheese. Coated in powdered sugar, they are an easy to make pastry for anytime of year.
Blueberry Cheesecake Bombs Recipe