Easy 1 Pan Classic American Goulash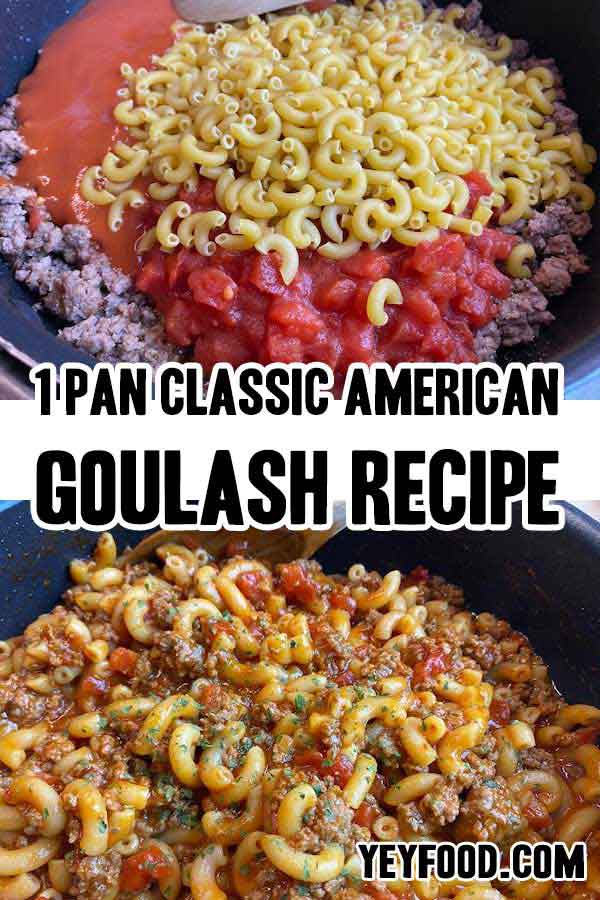 Goulash is an All-American, man-pleasing, kid-friendly, easy-on-the-cook one-pan wonder you can have on the table in under 30 minutes if you remember to defrost the ground beef!
That's because it's hearty, simple, full of flavor but uncomplicated. It's been a favorite in our family for three generations, and I'll bet your bunch will love it, too.
Easy 1 Pan Classic American Goulash