Vegetarian Greek Quinoa Recipe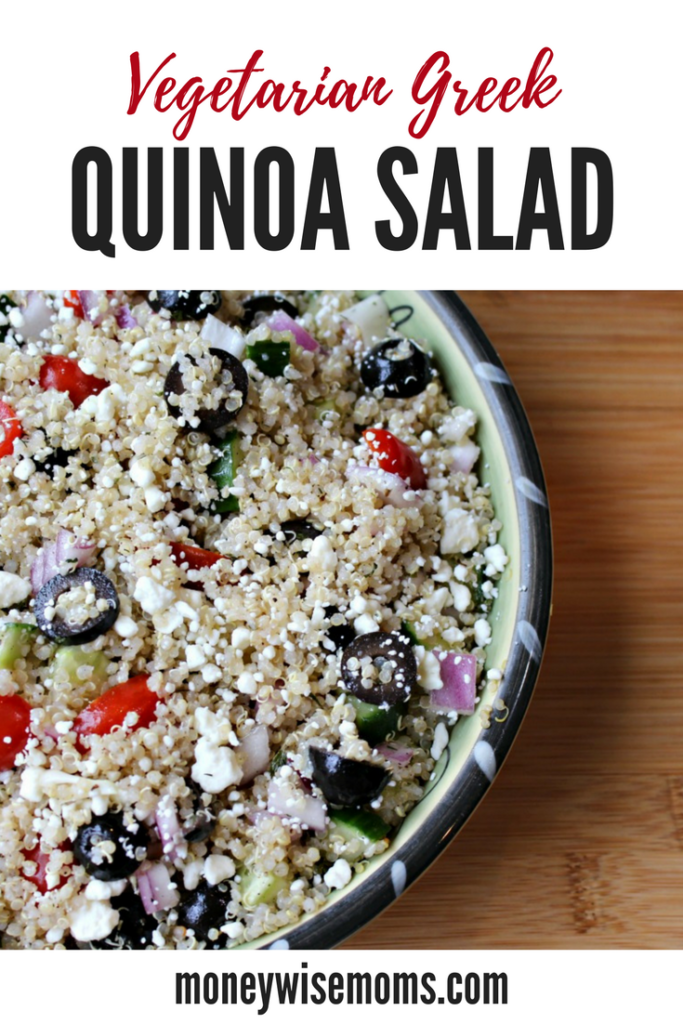 Getting dinner on the table is easier when you have quick recipes on hand. This Vegetarian Greek Quinoa Salad recipe takes less than 30 minutes from start to finish!
Vegetarian Greek Quinoa Salad is one of our favorite cold dinners and it's easy to pack for busy families like ours on the go. We eat meatless or vegetarian several nights a week to save money and eat healthier. Of course, you can always top this with grilled chicken or salmon if you'd prefer.